This post was sponsored by PinkBlush as an ongoing ambassador partnership. All opinions are my own.
Happy Friday, friends 🙂 For some reason, this week was such a drag, but I am glad it is Friday! Can I just tell y'all how good my week has been? I was so stressed about many big conversations I needed to have this week (life update coming Monday) and was totally feeling like I had made a pretty harsh decision, when fear and a little panic starting to set in. But, I gave it up to the Lord and asked him to have his way with my worries…and he did. For all my blogging gals out there, you understand what it is like to pour into your craft: blogging, website building, social media, partnerships, photo shoots, editing and literally everything else. For me, I was starting to feel boggled down, primarily because I was unhappy with my work life and would lose all motivation when it came to working on my blog. But, this week it all turned…for my good. I can't wait to share everything with y'all but I'll just say this, never think things are not working our for your good. There are ALWAYS better days coming ahead.
Well y'all, it's the first day of F A L L aka the best time of the year! Even though it is still well in the 80s here in NC, I am going to pretend there are leaves on the ground and there's a cool breeze in the air. I'm back today sharing another PinkBlush favorite! I am totally l o v i n g this kimono and know it will be on repeat for me this fall! The colors are gorgeous and the length makes it perfect to wear with jeans, a dress or even shorts during warm fall days or cool summer nights. I really love how thin the fabric is particularly because the fall in North Carolina means it will be 75 until Christmas, so this light weight kimono is perfect for layering but not being too hot! I always bring out the colored jeans when fall hits and this pink pair are so comfortable! Styled with a simple tank from Old Nay and yellow two-strap sandals (y'all know these are my favorite & they are under $30!). I'm accessorizing today with some simple favorites! I adore this layered berry necklace c/o Sugarfix by BaubleBar! My earrings actually came from Walmart about two years ago and my beaded bracelets are from Cynthia_01 Designs!
Is anyone else excited to get their fall decorations up? I actually keep my mini pumpkins out all year long but I shopping for some fall pillows and signs this weekend! This weekend, I'll be heading to another fun blogger event in Goldsboro and will share that all on the blog for y'all in a couple weeks. I hope everyone has a beautiful weekend! You can shop my look below or with the links above. Thanks for reading 🙂 – xo, Azanique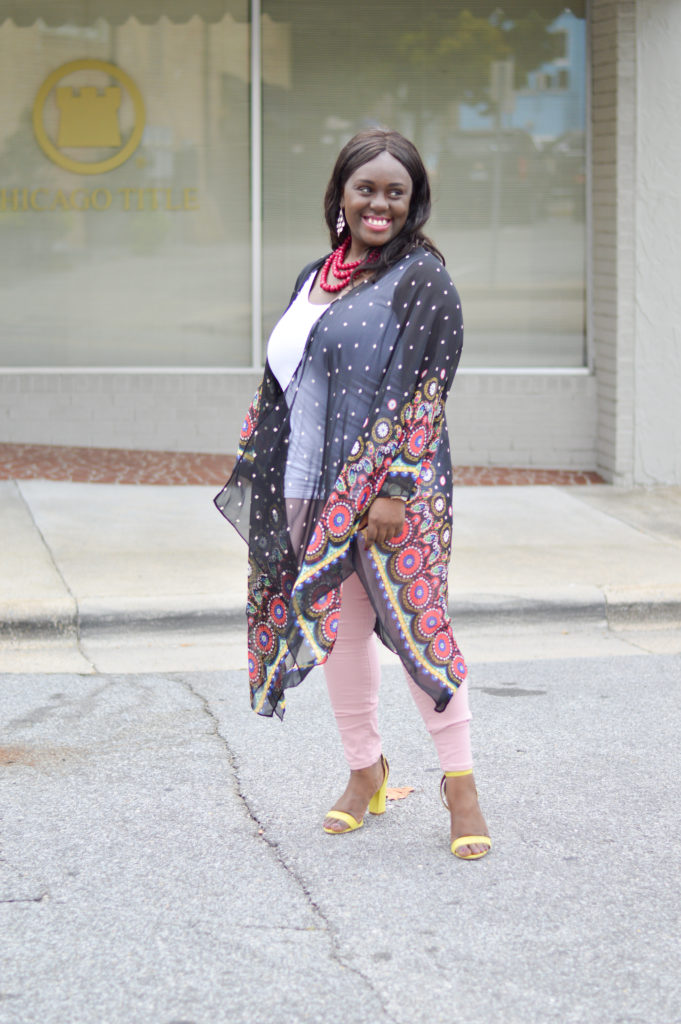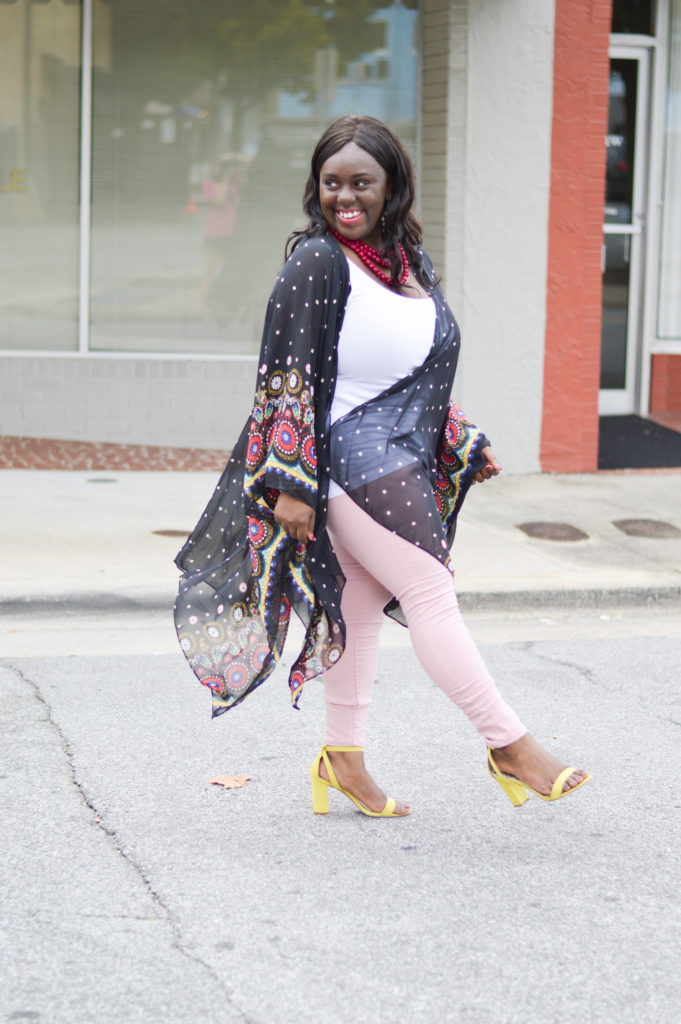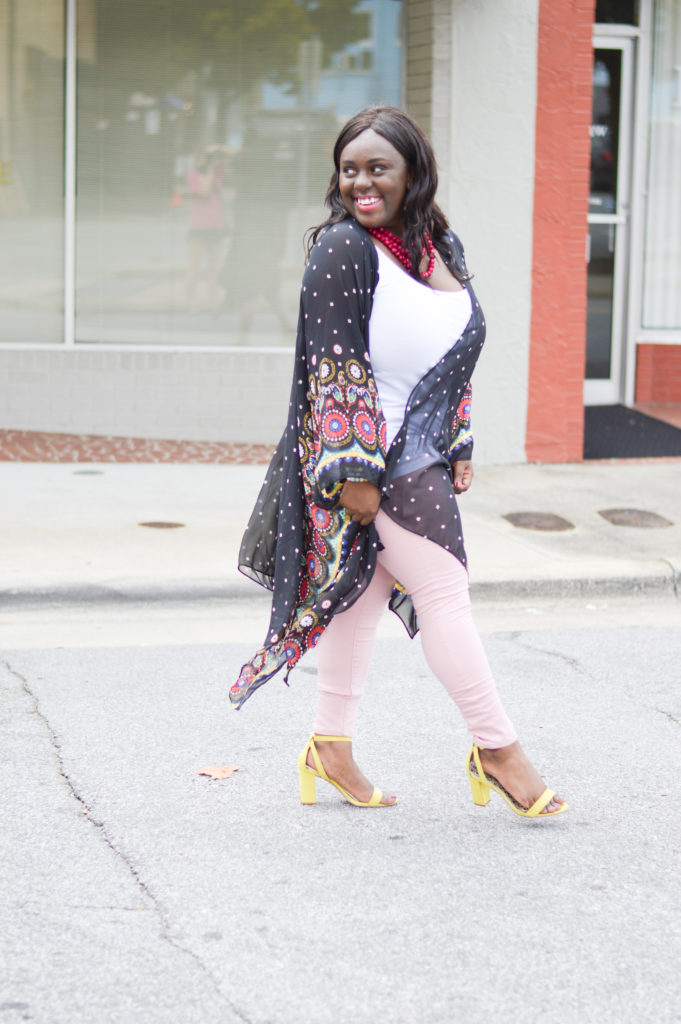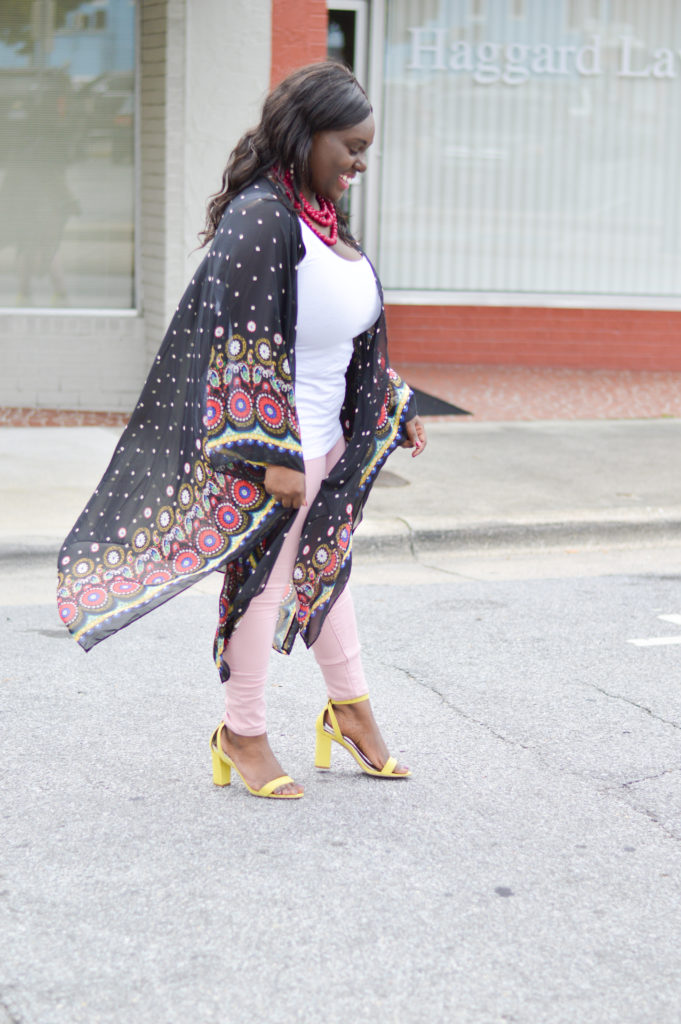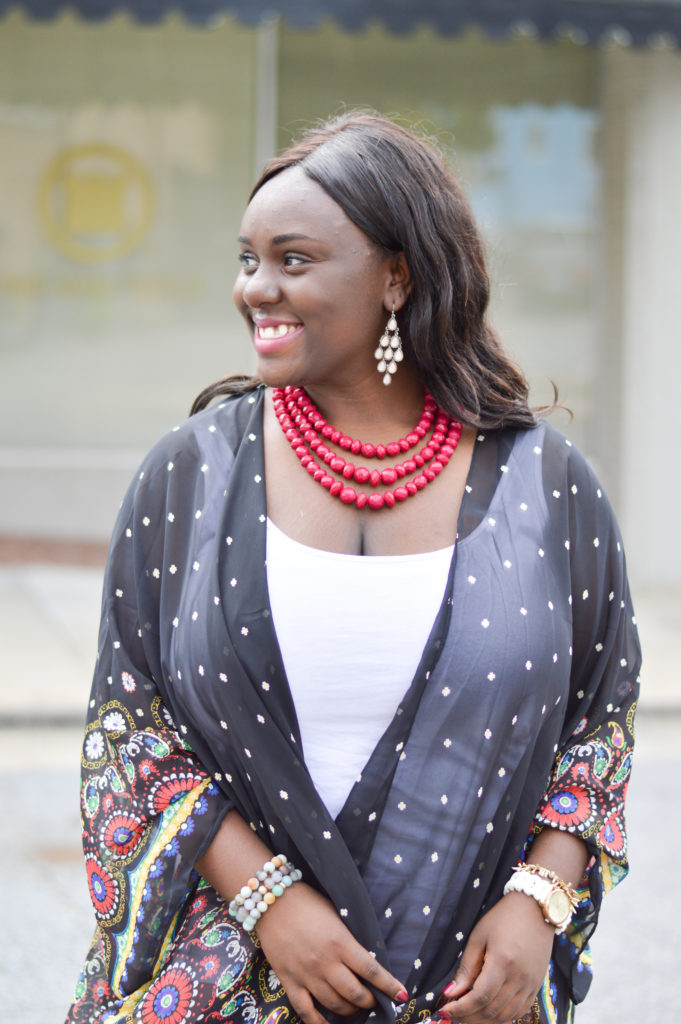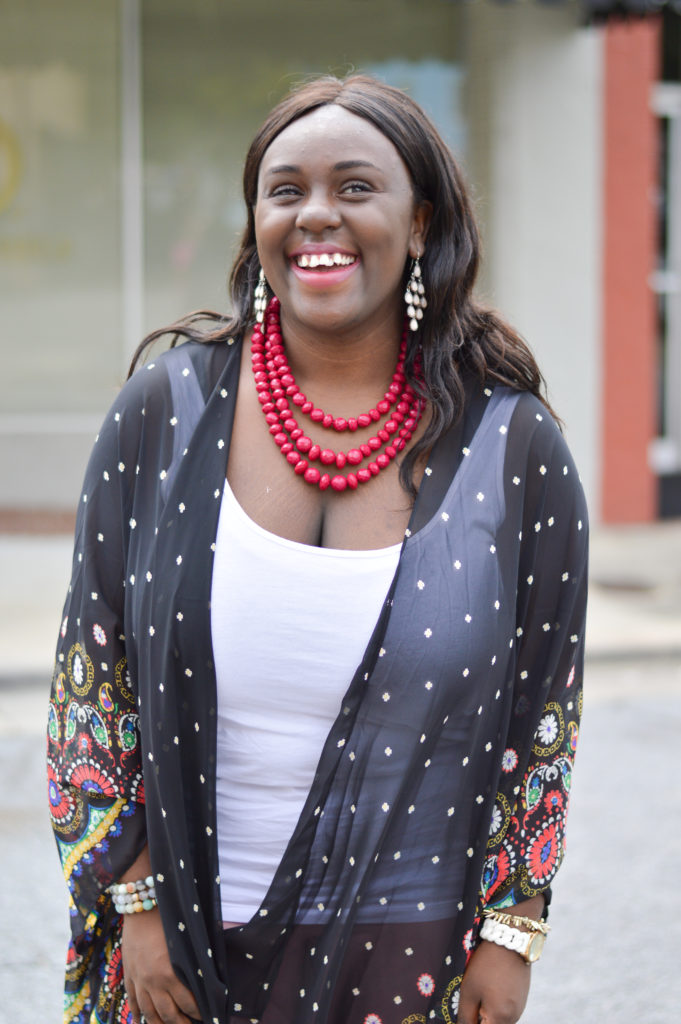 SaveSave