Happy, happy Wednesday friends. I am so so so, super duper pumped for this new series. I have been thinking on this idea for months and finally have had time to pull it together and really create a fun vision. I will be sharing #WorkWearWednesday post twice a month for the entire summer. EEEK! It honestly took me forever to pick a schedule for this series, but with much input from y'all and research, I think twice a month will be the best.
Speaking of work, many of you know that I graduated just a little over a month ago from college. Since then, I have been working a full-time job while trying to juggle blogging, volunteering, conferences and finishing up some research. So I deeply apologize for being MIA and completely off of my posting schedule/routine. Because of that, not only is this series for my readers who have asked/emailed/snapchat me about work items, but also for me to step up my consistency.
For my first post in my #WorkWearWednesday series, I wanted to start with a couple of key pieces. First, is a basic black cardigan. I honestly wear this cardigan more than I would like to admit, however, I have had it for 2 years and can quickly throw it on and/or leave it at the office for a go-to sweater during meetings. Second, a basic white tank. Honestly, I go through basic tanks like it is no one's business, but basic color tanks (black, white, grey) are a must have for your wardrobe. I tend to buy two when they are on sale, so I can stock up. Solid tanks for good for layering in the fall, to go under sweaters in the winter or wear alone/with a light cardigan or shaw during spring. This one was only $4 at Old Navy! Budget friendly and a key piece of a capsule wardrobe – so win/win. Next, I love these two strap heels. A classic black pair of pumps could easily be a replacement in the outfit and still look amazing. Lastly, is this coral pencil skirt. Bottoms tend to be where when I spend most of my money for work clothes because I like them to be a little fun. I am and have been, a sucker for bright print colors/patterns, so I feel like splurging on bottoms are always a good idea. So here, the cost of this skirt $35, which is pretty average with pencil skirts. I tend to stock up on these when they are on clearance. JCrew Factory is a great place to find pencil skirts on clearance and when they are on sale, can cost $20 or less.This classic skirt is from my girl, Lynn, and you can find her LLR Facebook page here. There are tons of places to get good quality pencil skirts and I tend to where them often not only for work but for church, weddings and a few other places. Pair this look with a functional bag and simple jewelry, and you'll be good to go!
I hope y'all enjoy this series as much as I will. Let me know in the comments what your go-to classic work pieces! I would love to know 🙂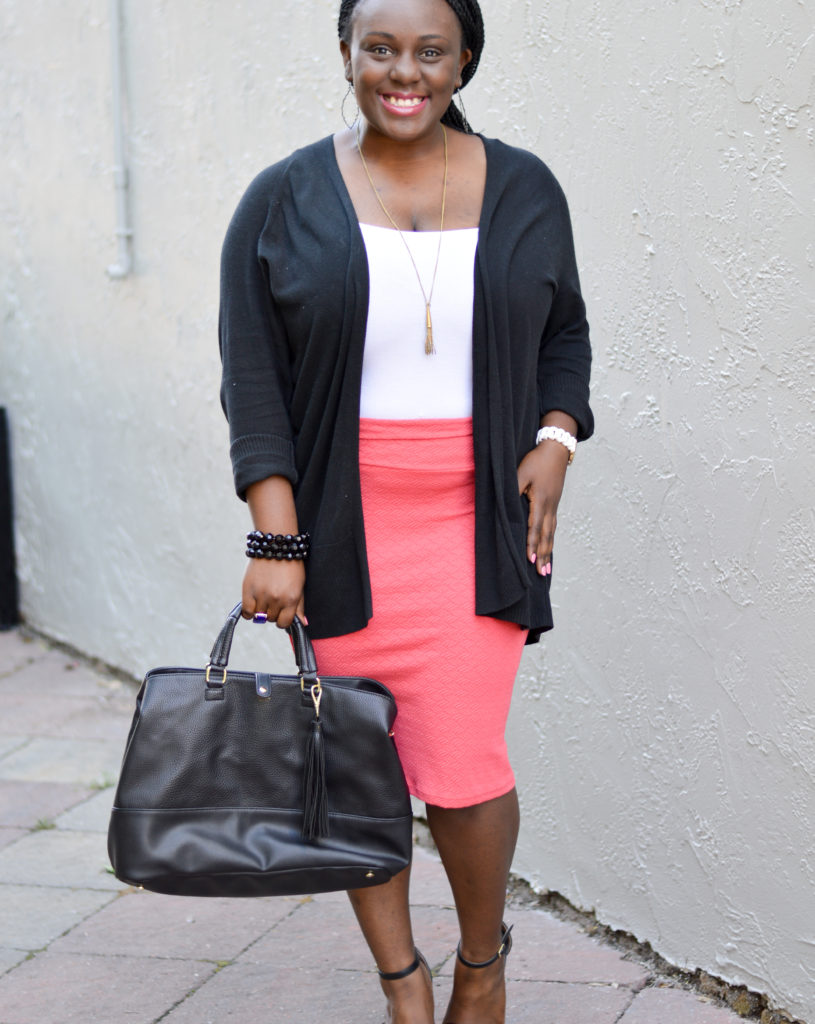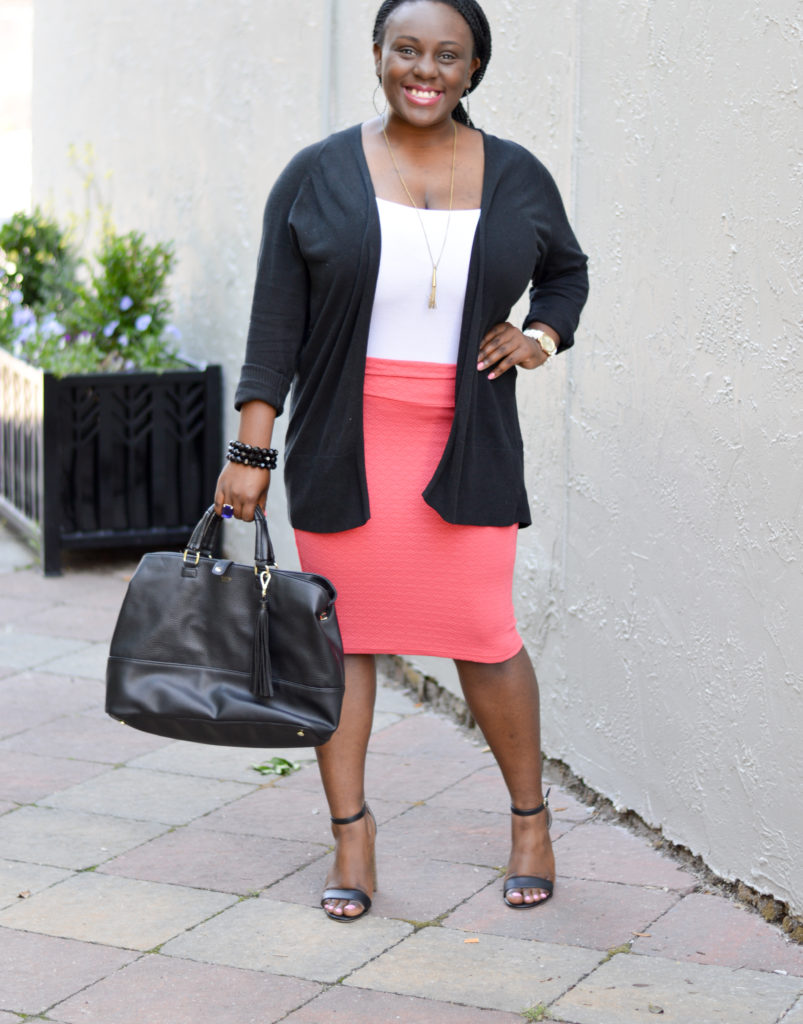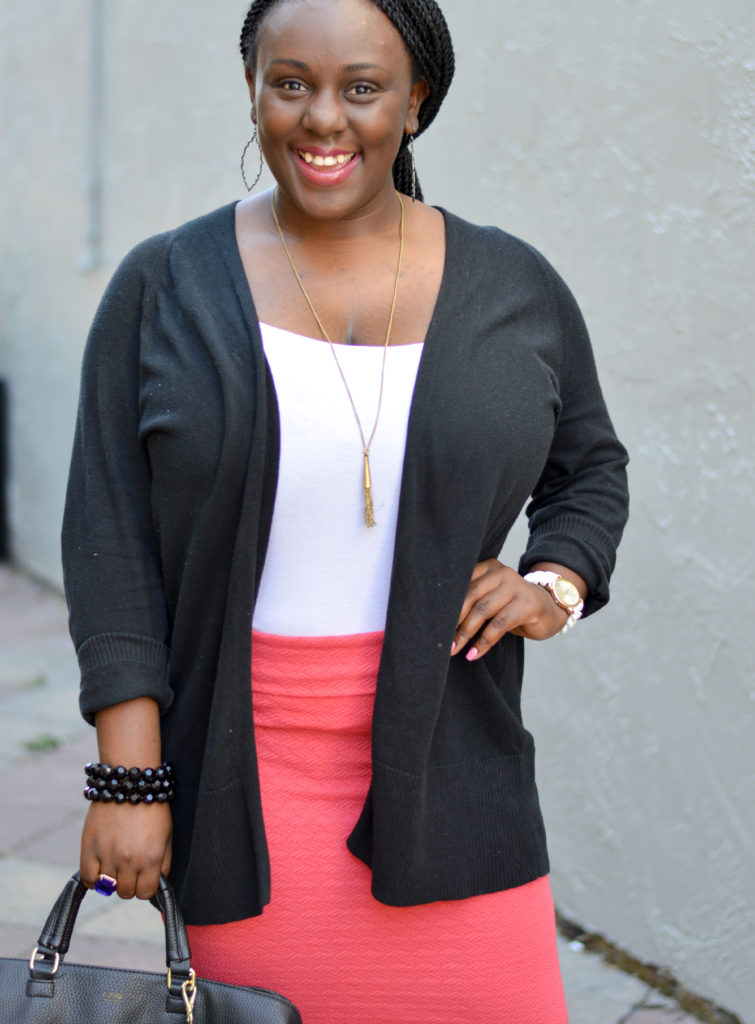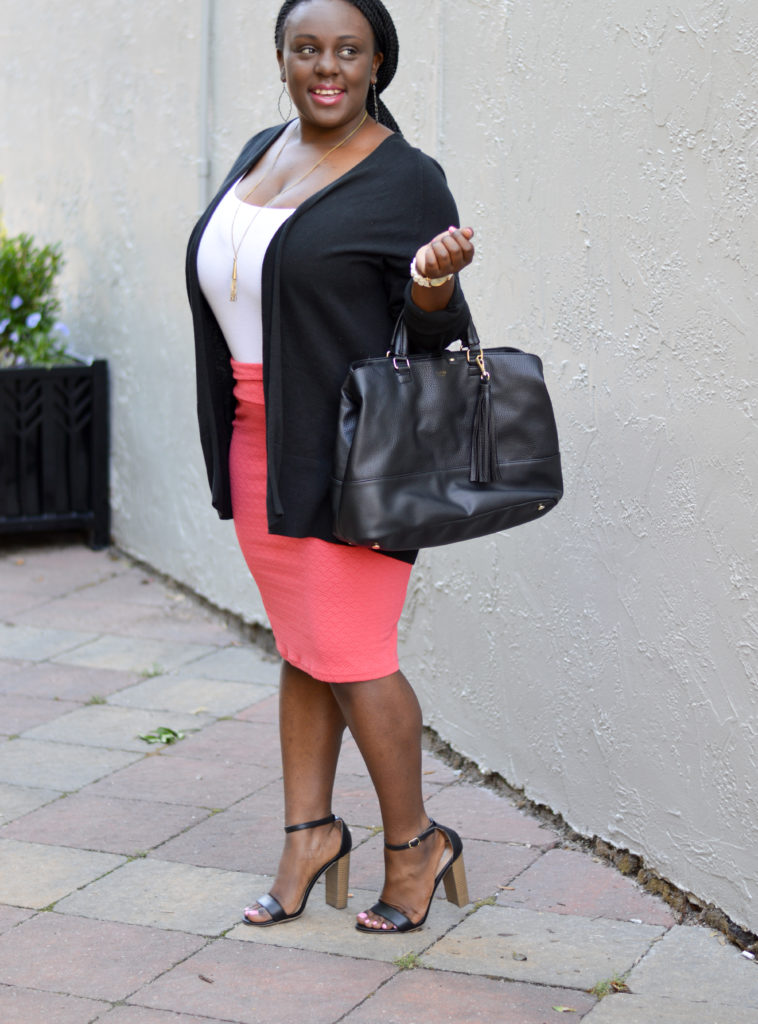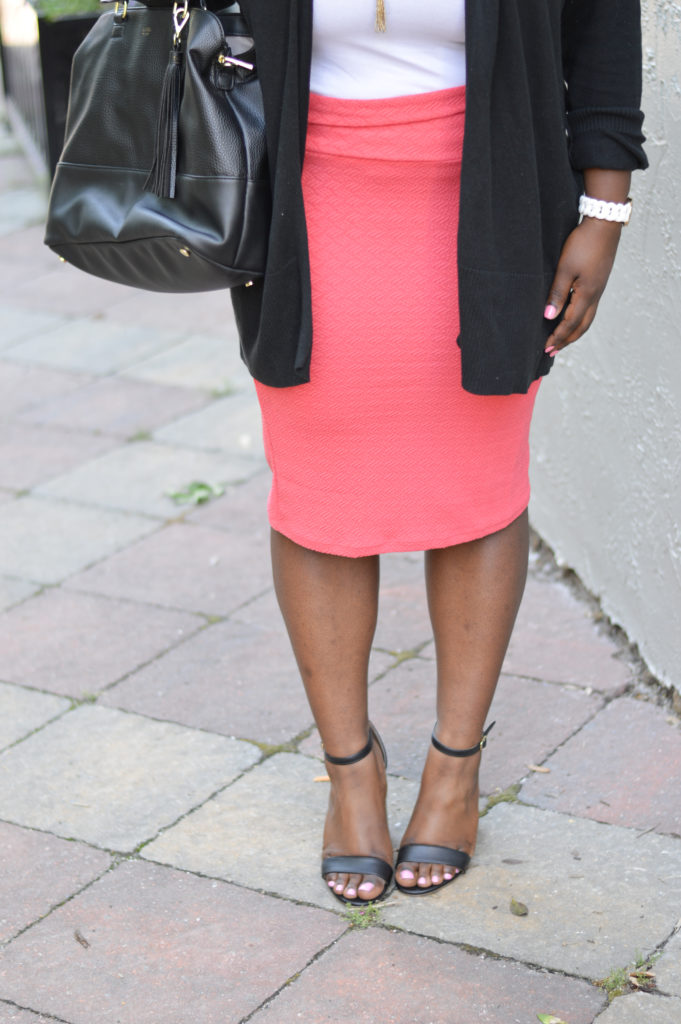 SaveSave