If you're anything like me, you're constantly having major life breakthroughs, find yourself second guessing your career choice and stumbling upon a new passion everyday. Unlike others, I don't see a problem with that at all. It's actually something I've come to love about myself. At 22, I have no reason to apologize for changing my mind, finding new passions, gaining new skills and starting new hobbies. However, when it's messy and crazy, it is easy to feel alone in this process. To help with that, here are my top 5 suggestions for books to get through your quarter-life crisis. We've all been there, and many young women will get there soon.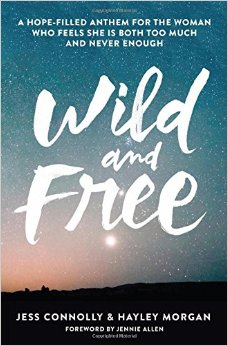 Wild and Free: A Hope-Filled Anthem for the Woman Who Feels She is Both Too Much and Never Enough
Who: For the girl struggling with insecurities and balance
Description: Wild and Free by Jess Connolly and Hayley Morgan is a liberty hymn for the modern Christian woman, who is held captive by the belief that she is too much, that she is not enough, and sometimes both.
I recently did a post on this topic of being"Too Much". Check it out: When I learned it was okay to be "too much"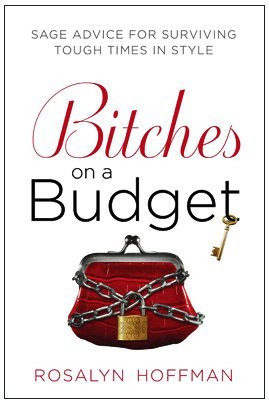 Bitches on a Budget: Sage Advice for Surviving Tough Times in Style
Who: For the girl struggling with finances (& always feeling broke)
Description: Today's woman may have a dwindling stock portfolio, but that shouldn't make her bite one well-manicured nail with worry. Rosalyn Hoffman dishes up the wisdom women need to get perfect style without busting what's left of their bank accounts.
The author is a recession-era fashion guru, travel agent, grooming consultant, therapist, sommelier, and life coach all rolled into one, and with this book vows no coupon clipping, Prada depriving, carb hating allowed. Because it doesn't take oodles of moola to live well- and that's one trend that will never go out of style.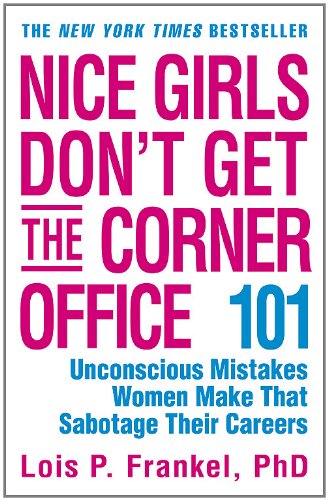 Nice Girls Don't Get the Corner Office
Who: For the girl struggling to make a name for herself in the workplace
Description: The New York Times bestseller, which for 10 years has been a must-have for women in business, is now completely revised and updated. In this new edition, internationally recognized executive coach Lois P. Frankel reveals a distinctive set of behaviors-over 130 in all-that women learn in girlhood that ultimately sabotage them as adults. She teaches you how to eliminate these unconscious mistakes that could be holding you back and offers invaluable coaching tips that can easily be incorporated into your social and business skills. The results for hundreds of thousands of women have been career opportunities they never thought possible-at every stage of their career, from entry-level to the corner office! Stop making "nice girl" errors that can become career pitfalls, such as:

Mistake #13: Avoiding office politics. If you don't play the game, you can't possibly win.
Mistake #21: Multi-tasking. Just because you can do something, doesn't mean you should do it.
Mistake #54: Failure to negotiate. Don't equate negotiation with confrontation.
Mistake #70: Inappropriate use of social media. Once it's out there, it's hard to put the toothpaste back in the tube.
Mistake #82: Asking permission. Children, not adults, ask for approval. Be direct, be confident.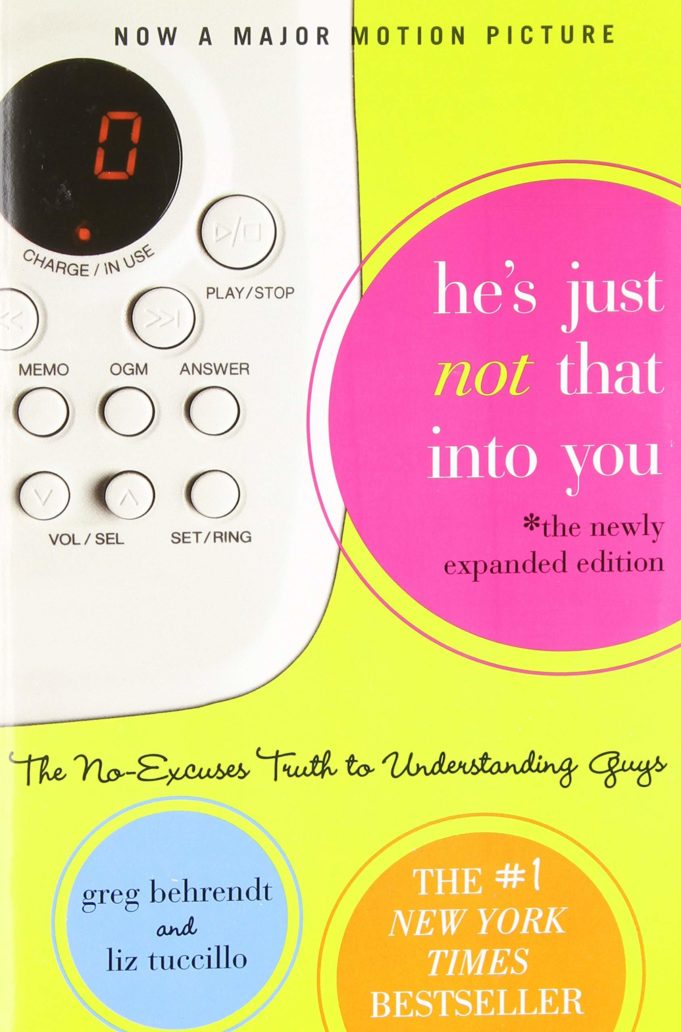 He's Just Not That Into You
Who: For the girl struggling with relationships
Description: He's Just Not That Into You—based on a popular episode of Sex and the City—is tough love advice for otherwise smart women on how to tell when a guy just doesn't like them enough, so they can stop wasting time making excuses for a dead-end relationship. It's the best relationship advice you'll ever receive.
He's Just Not That Into You is provocative, hilarious, and, above all, intoxicatingly liberating. It deserves a place on every woman's night table. It knows you're a beautiful, smart, funny woman who deserves better. The next time you feel the need to start "figuring him out," consider the glorious thought that maybe, He's just not that into you. And then set yourself loose to go find the one who is.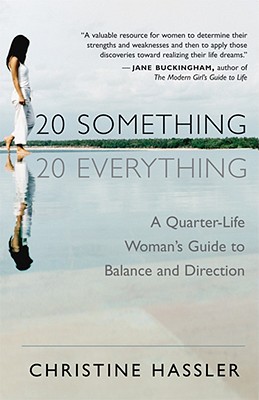 20-Something, 20-Everything: A Quarter-life Woman's Guide to Balance and Direction
Who: For the girl struggling with a little bit of everything
Description: The mid-20s through the mid-30s can be a time of difficult transition: the security blanket of college and parents is gone, and it's suddenly time to make far-reaching decisions about career, investments, even adult identity. When author Christine Hassler experienced such a quarter-life crisis, she found that she was not alone. In fact, an entire generation of young women is questioning their choices, unsure if what they've been striving for is what they really want. They're eager to set a new course for their lives, even if that means giving up what they have.
Well, that's all folks. There are my top 5! My next 5 would be these:
Make it Happen: Surrender Your Fear. Take the Leap. Live On Purpose.                         
I Thought It Was Just Me (but it isn't): Making the Journey from "What Will People Think?" to "I Am Enough"                                                                                                                        
Girl Code: Unlocking the Secrets to Success, Sanity, and Happiness for the Female Entrepreneur
Be sure to check out my Reading List if you're looking for some more great reads 🙂 Have a great week y'all! <3