This shop has been compensated by Collective Bias, Inc. and its advertiser. All opinions are mine alone. #RecipesWithPurpose #CollectiveBias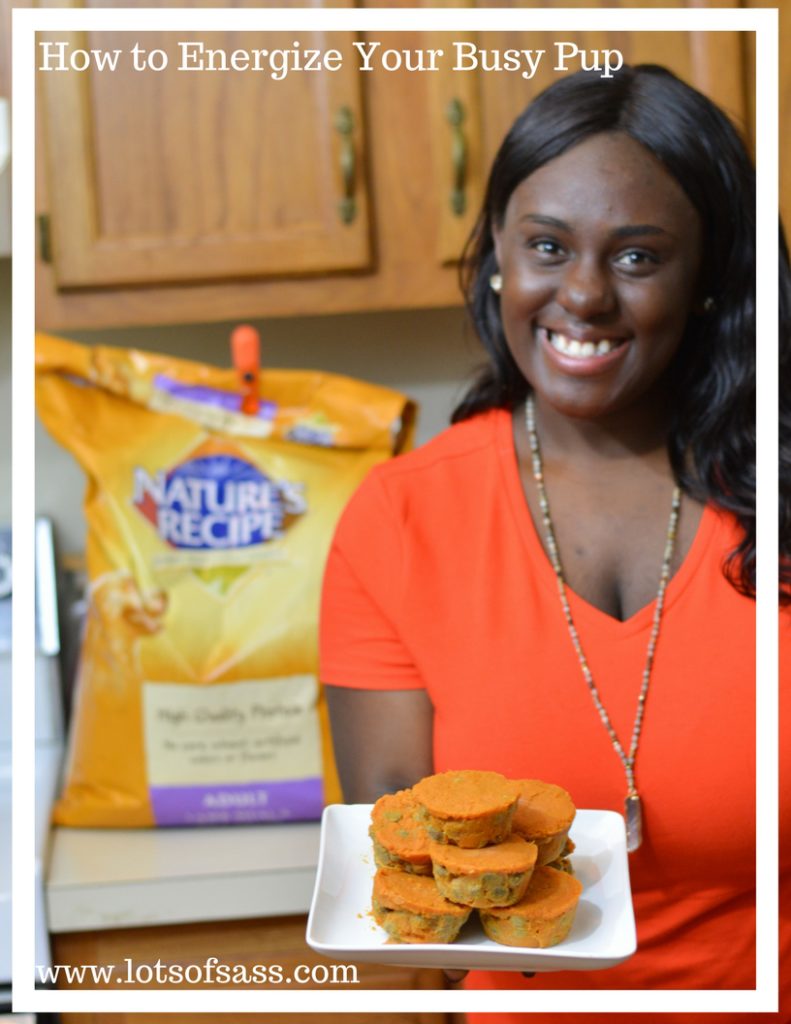 Hey y'all! Happy Thursday 🙂 I am so excited to share a fun snack tutorial on how I Fuel The Wag for my pup with Nature's Recipe! With my busy schedule, my (almost) 3-year old pup stays just as busy and it is so important to me to keep his energy up during the day, so he can get good sleep at night.
For this tutorial you'll need:
Nature's Recipe Dry Dog Food from Food Lion. You can find Nature's Recipe in the dry dog food aisle.
Apple sauce
Pumpkin puree
Muffin pan
Oil spray
15 minutes of prep time, 45 minutes to freeze and 5 minutes to plate then serve
So, let's get started!
Start with 2-cups of Nature's Recipe Dry Dog Food from Food Lion
Add 1 cup of apple sauce
Add a half can of pumpkin puree
Mix all ingredients together so that the dry dog food is coated with apple sauce and pumpkin puree
Use a coating spray to coat your muffin pan
Fill the muffin pan with your mixture about 3/4 of the way
Top off each with a thick layer of pumpkin puree so that the top of each muffin pan is smooth
Pop in the freezer for 45 minutes
Take you pup on a long walk or playtime with the neighbor's pup
Take the muffin pan out of the freezer and plate the treats to display
Pretty simple, right? Here are some other tips
To store, add treats to a freezer safe sandwich bag and store in the freezer
If you want the entire treat to look smooth all around, coat your muffin pan with pumpkin puree on the bottom and sides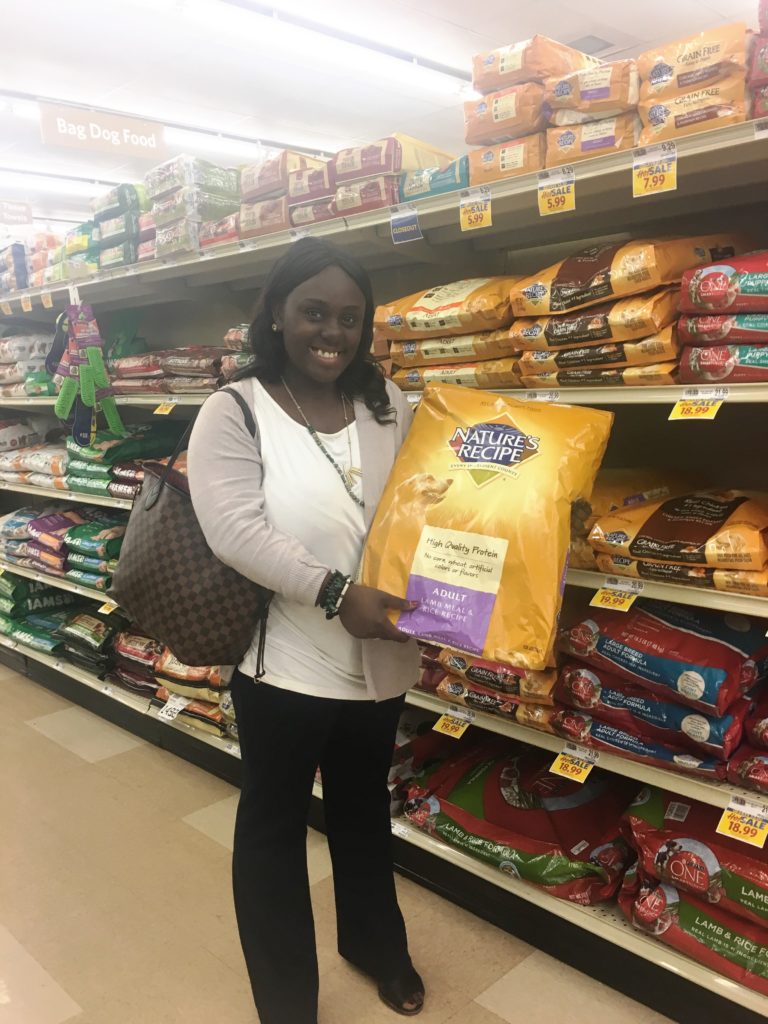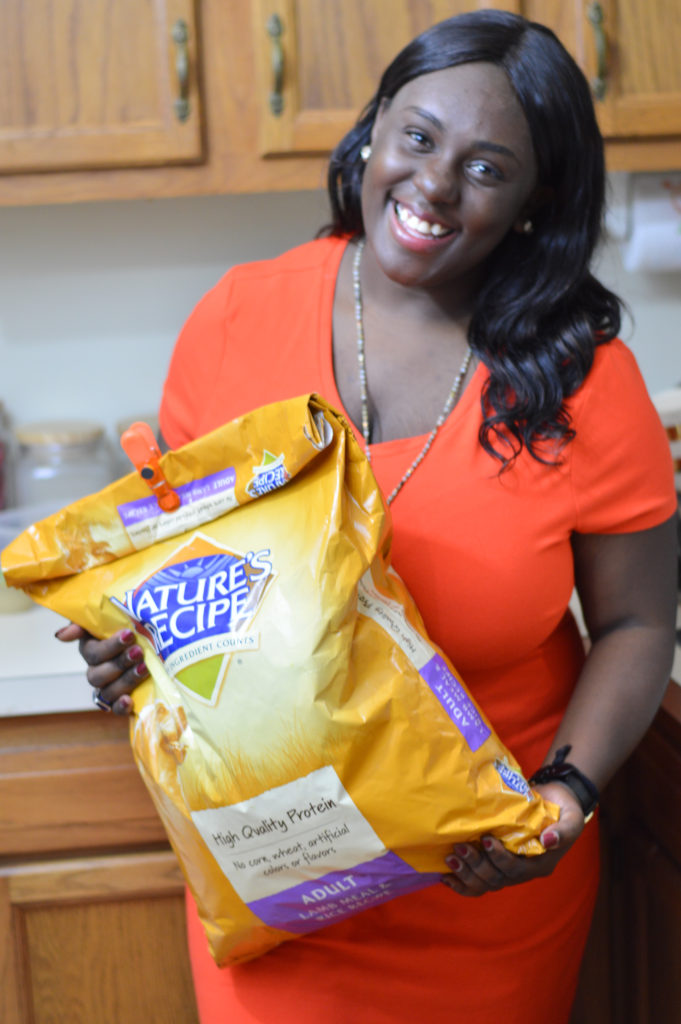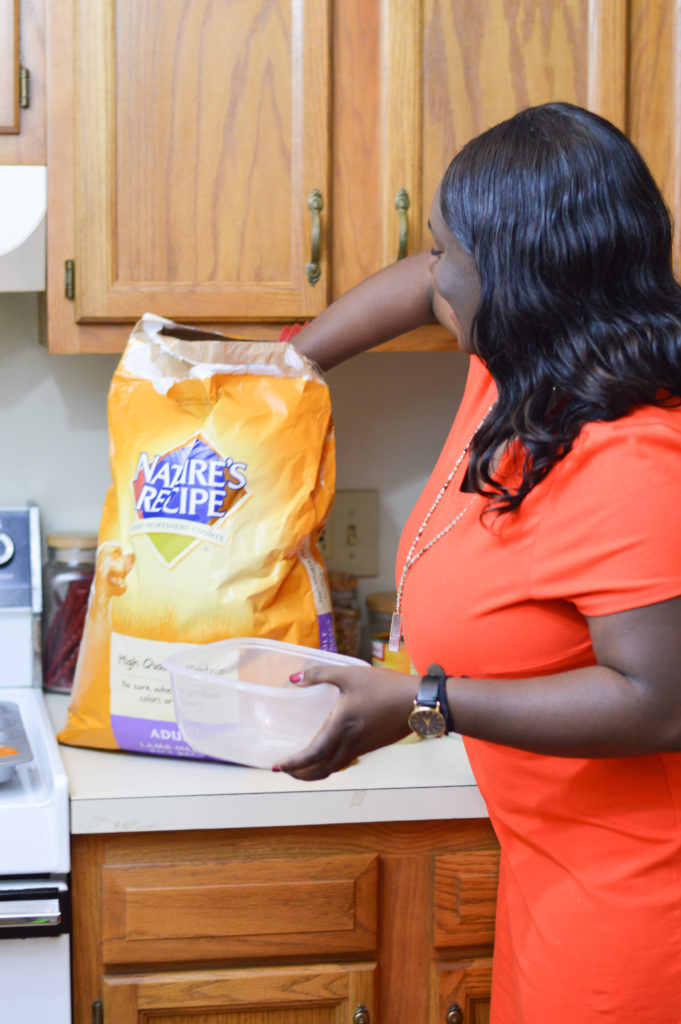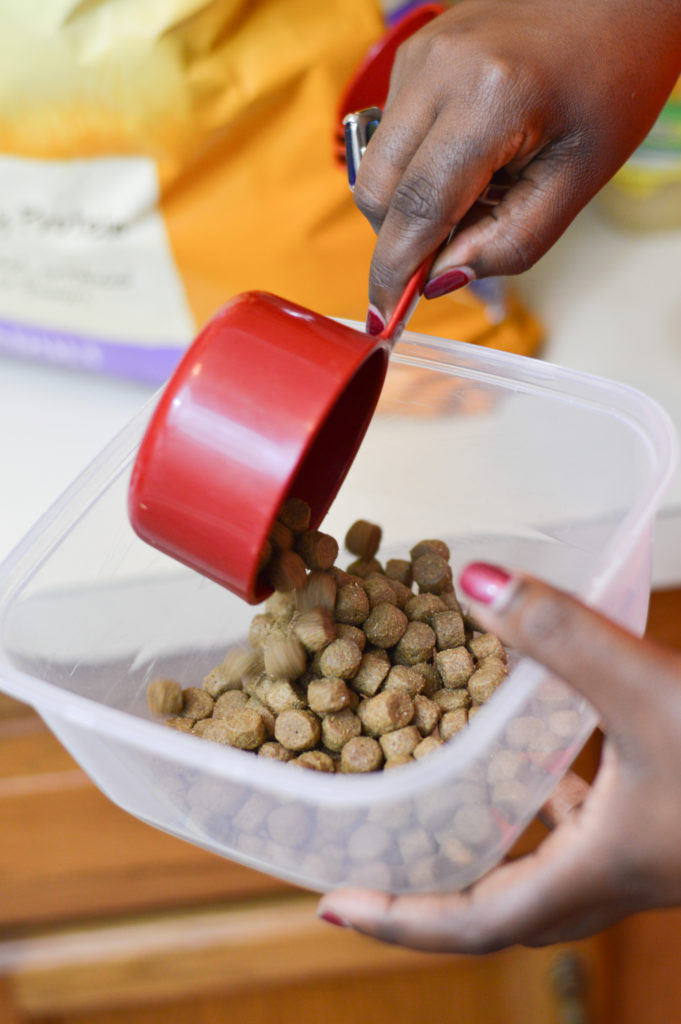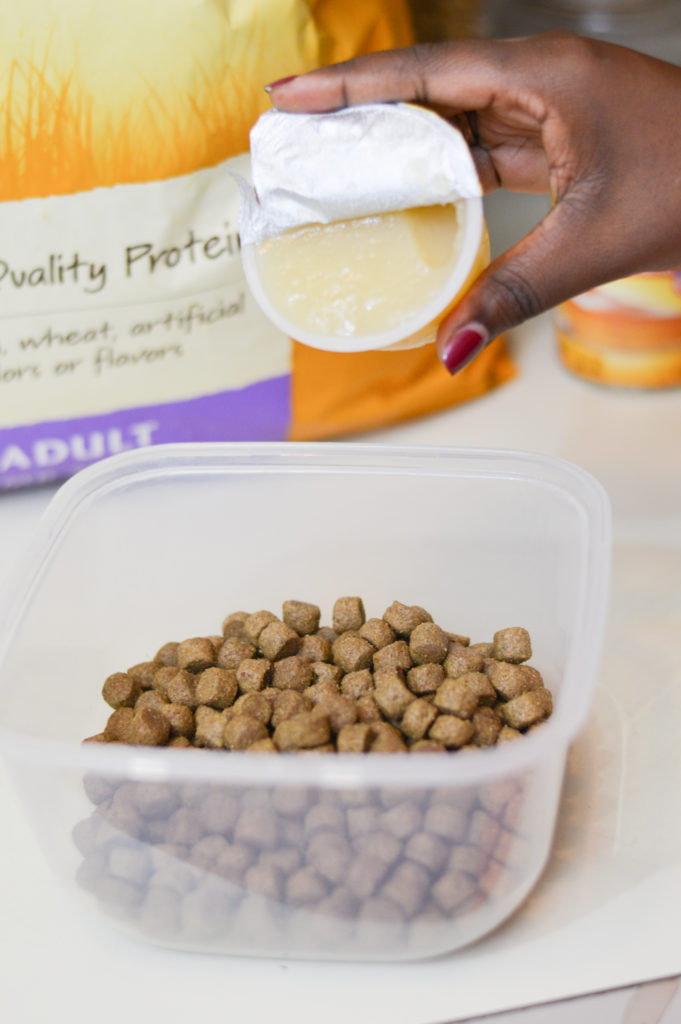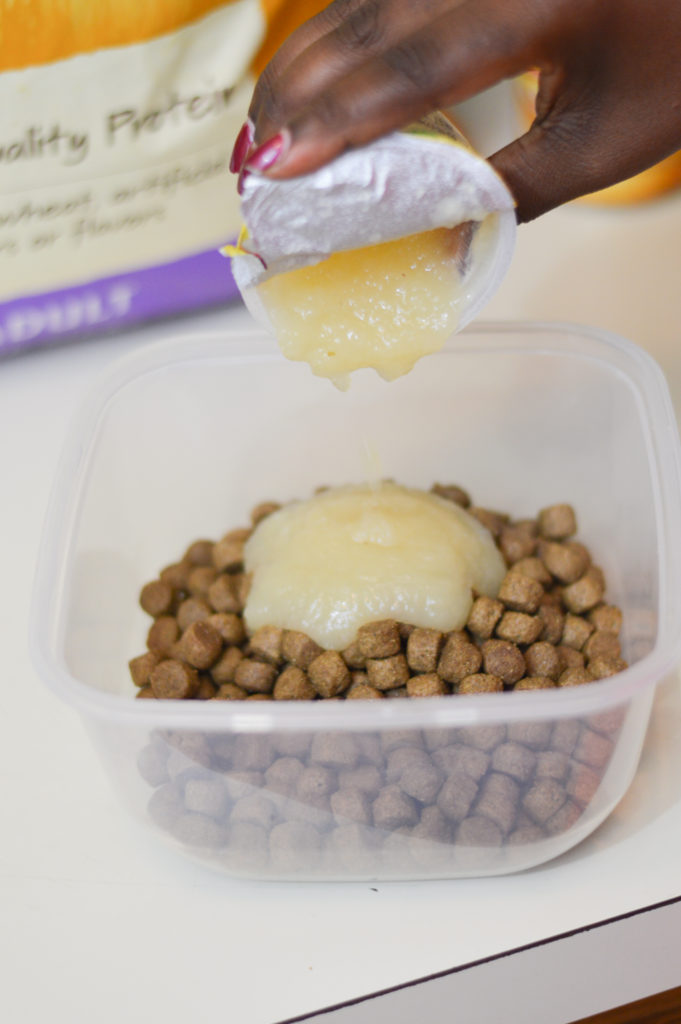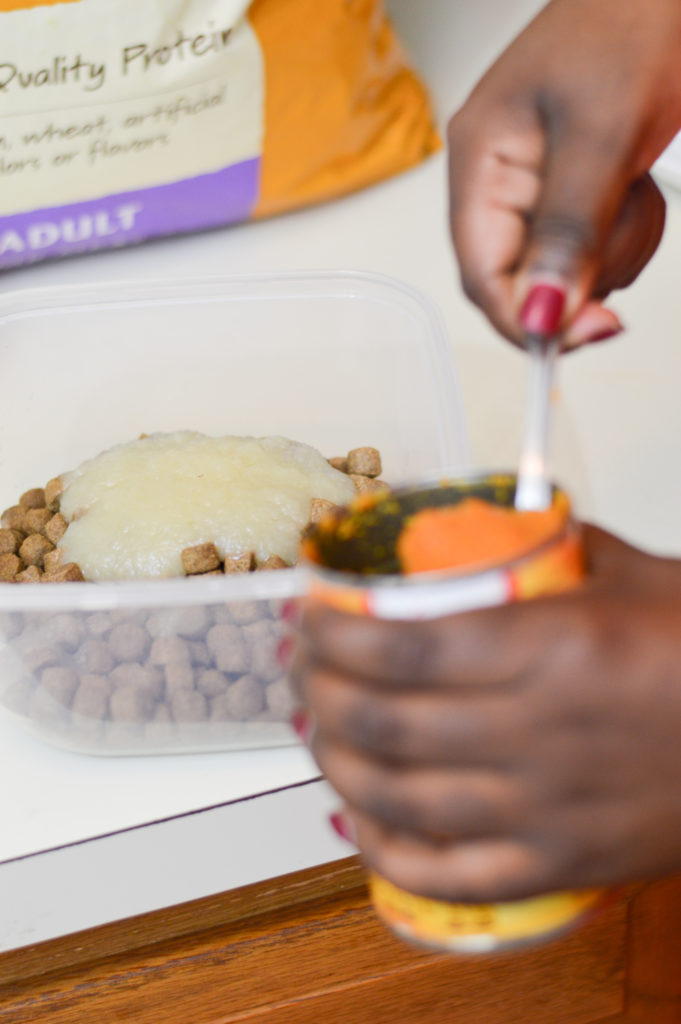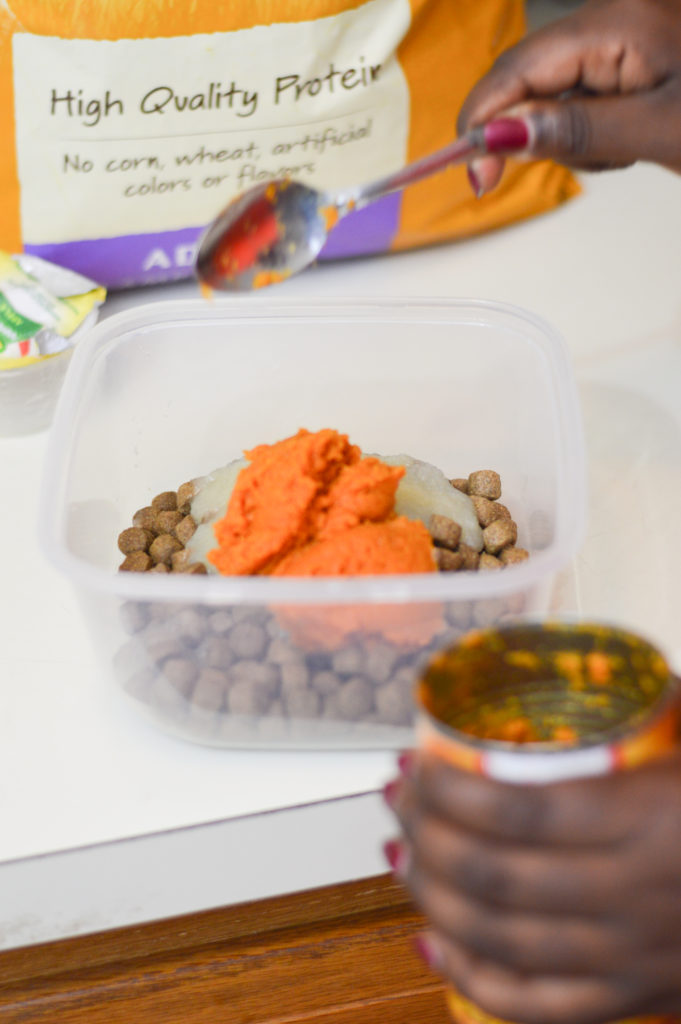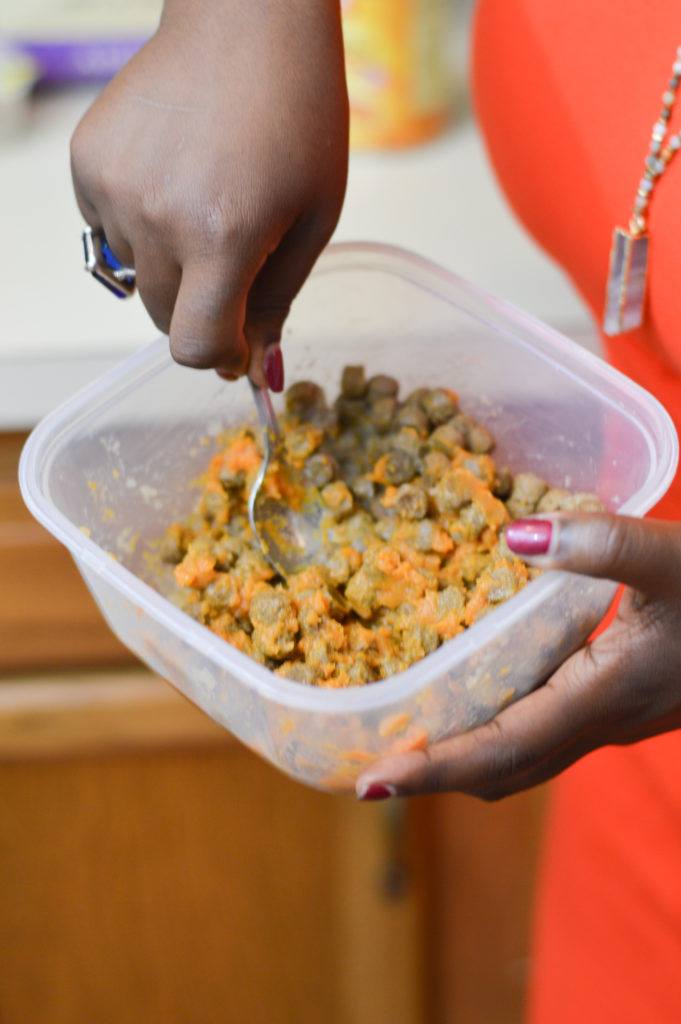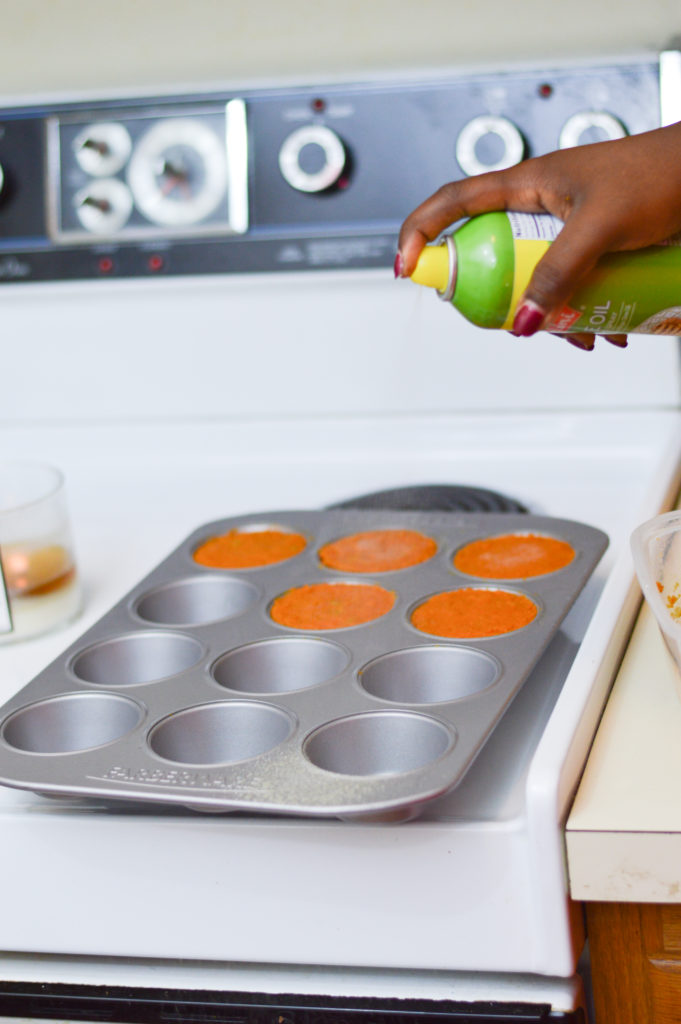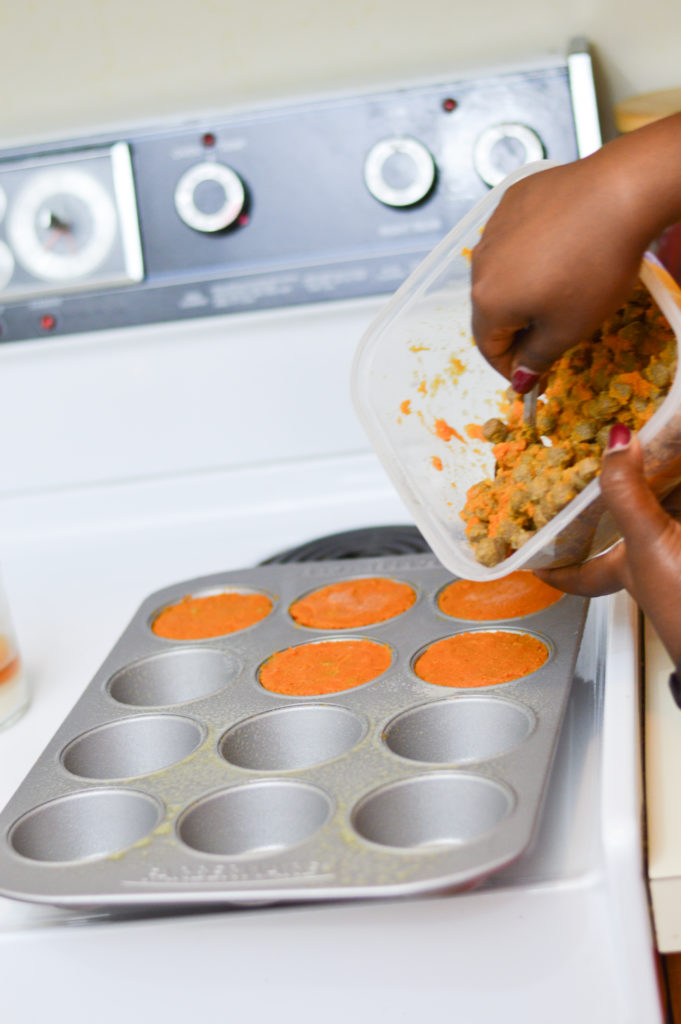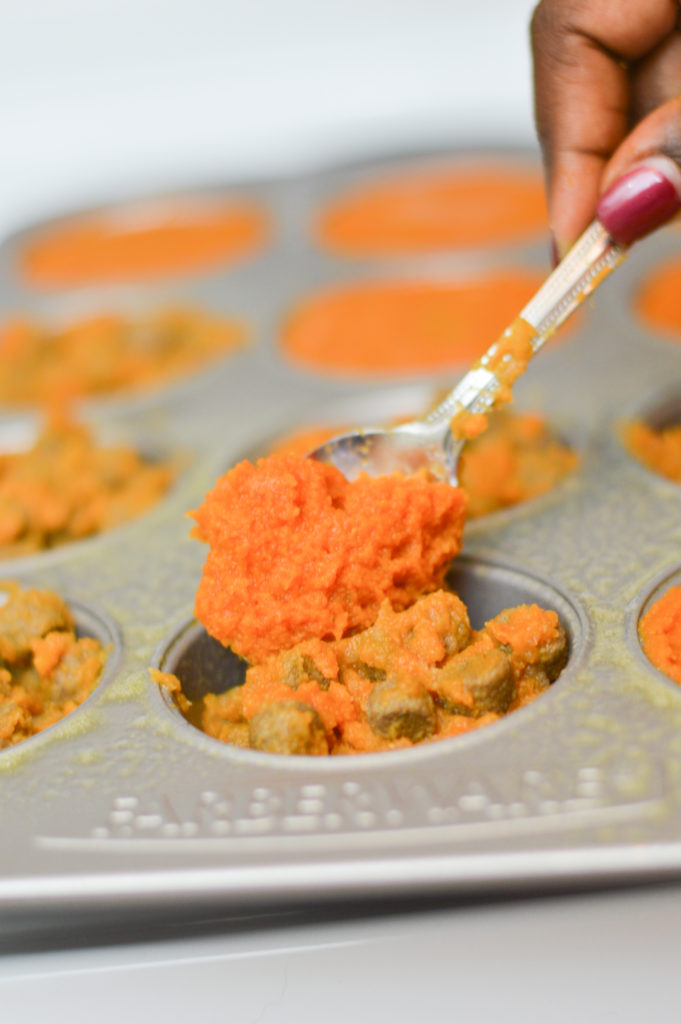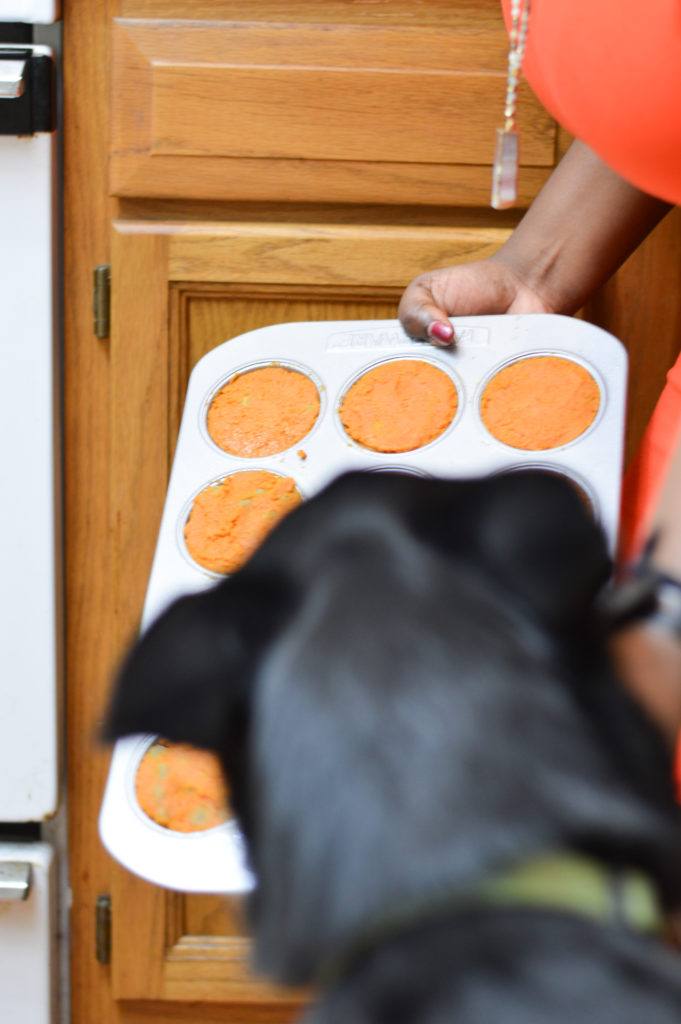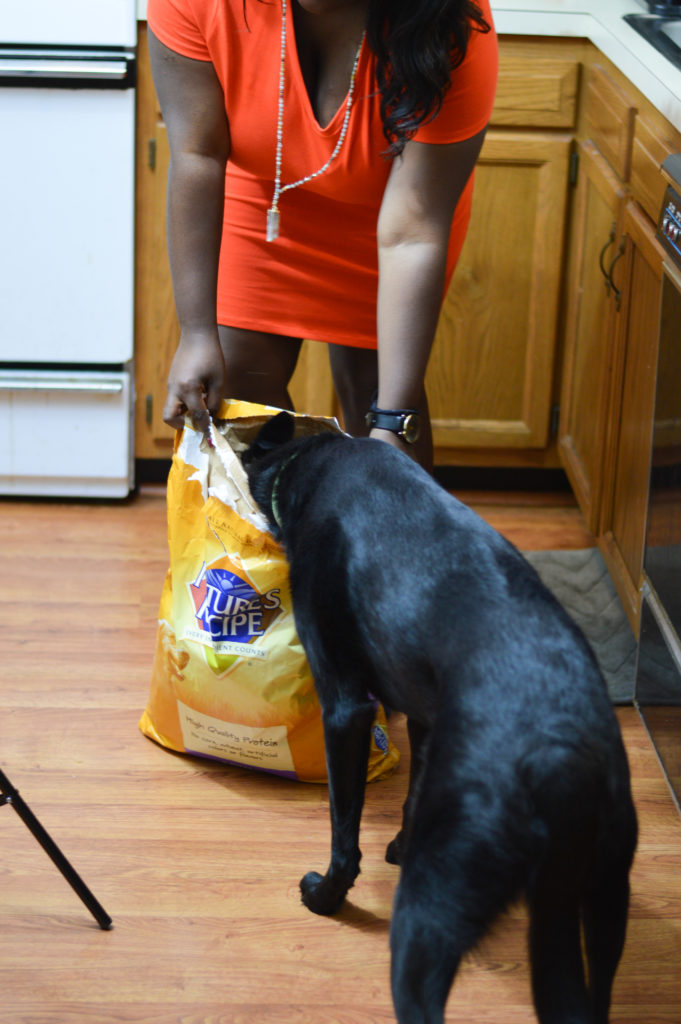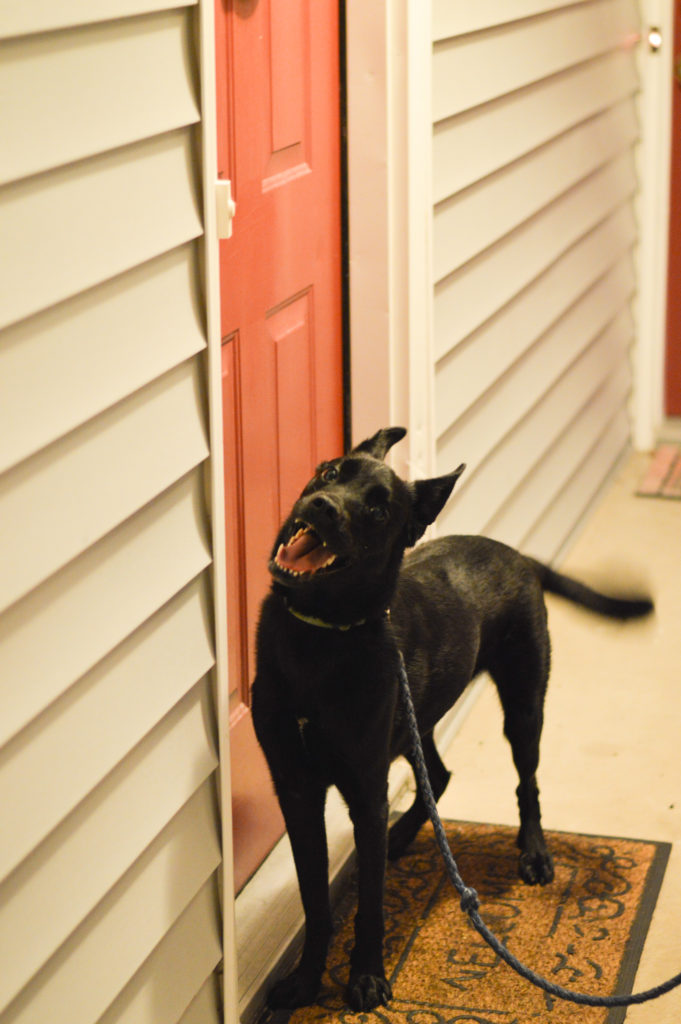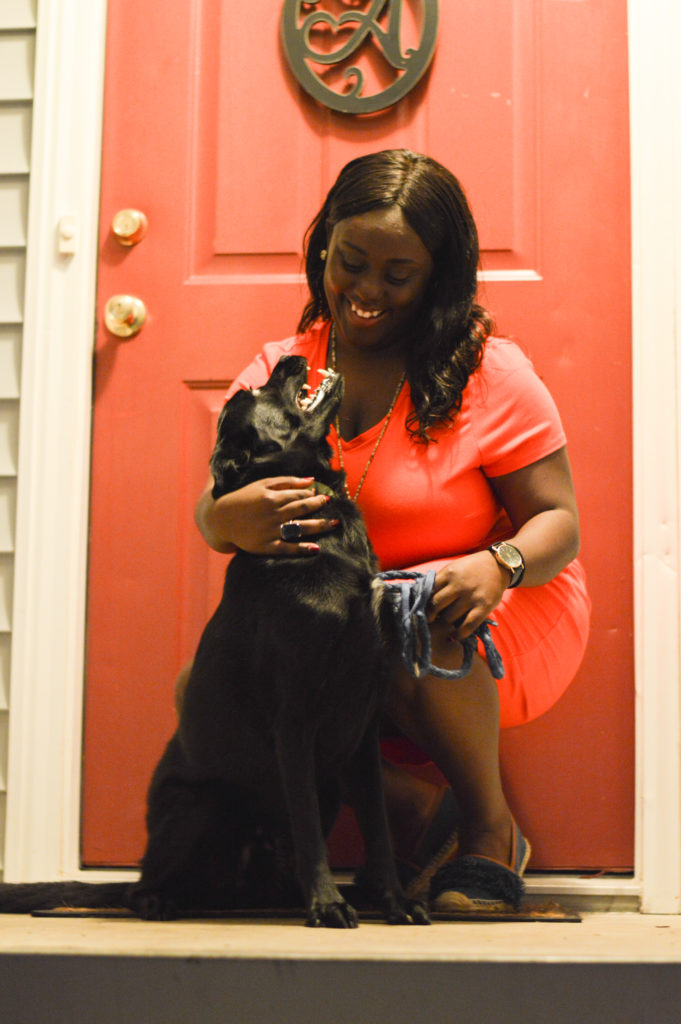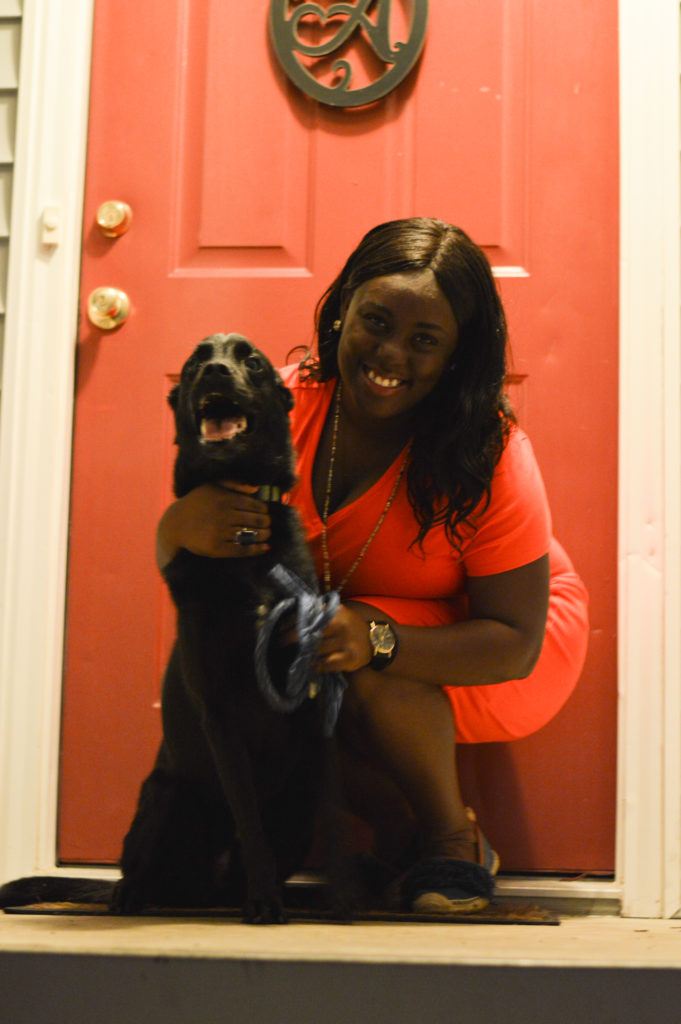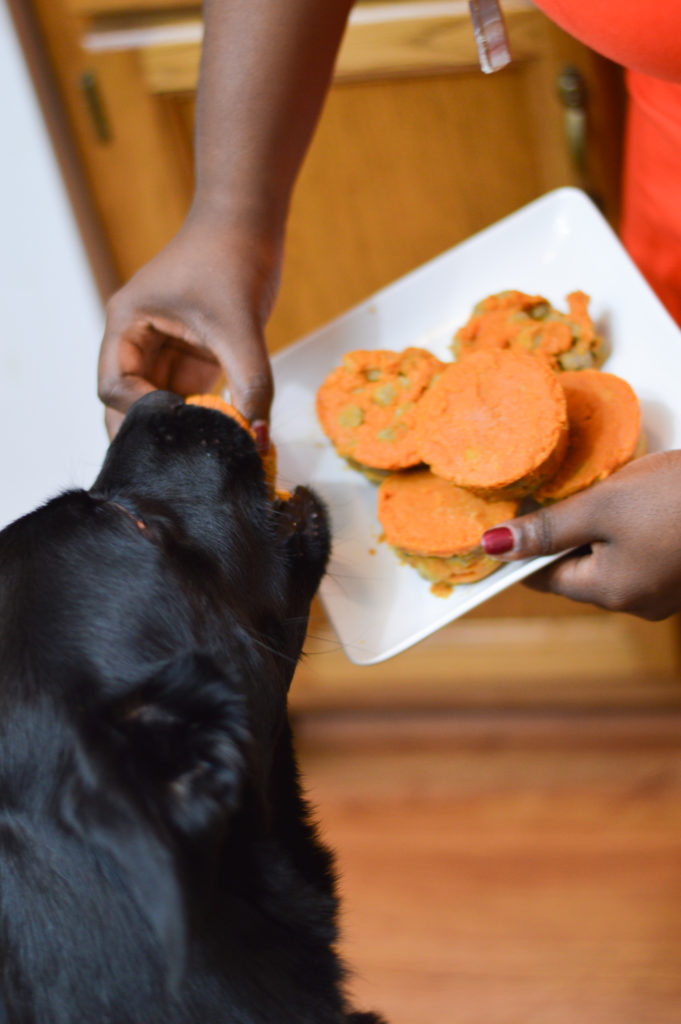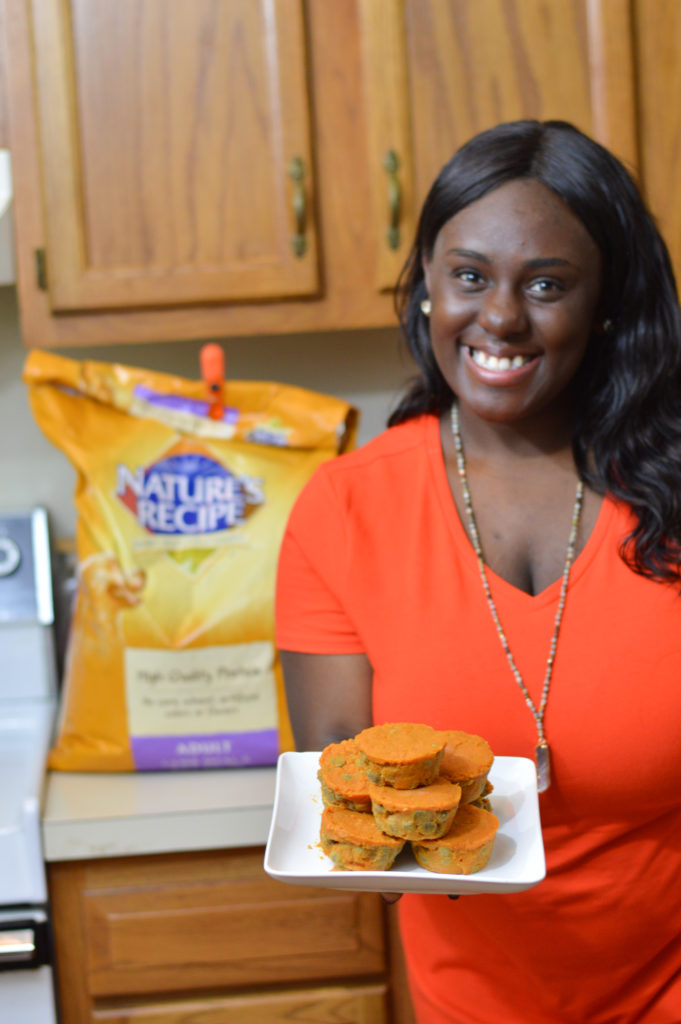 My pup is OBSESSED with these treats and I love how they keep him energized all throughout the date. Nature's Recipe, that can be purchased from Food Lion, is a great choice to Fuel the Wag of your pup. Their dog food includes high quality ingredients, Natural Recipes with added vitamins and minerals, no corn or wheat and you can buy Grain-Free options. I am so happy that Nature's Recipe Dry Dog Food is now being sold in mass grocery stores, such as Food Lion, since it was previously only sold in specialty stores. This change makes it easy for me to grad a bag at my local Food Lion at any time.
Are you interested in trying out Nature's Recipe? Use this Checkout51 offer to get $3 back when you purchase any one Nature's Recipe product: Here. Want to learn about Nature's Recipe? Click HERE for more information. Let me know in the comments how you Fuel the Wag of your dog <3 – xo, Azanique
Follow along with Nature's Recipe: Twitter | Facebook | Instagram | Pinterest