Hi friends, Happy Thursday! First, let me start by thanking each and every one of you. Exactly a month ago (on Monday) I started really analyzing my blog stats and feedback from you all. I am so excited to celebrate almost 1,000 views in my first month of the relaunch! Thank you all for supporting me and being the best friends ever! As always, please feel free to provide feedback via comments, email or private messages.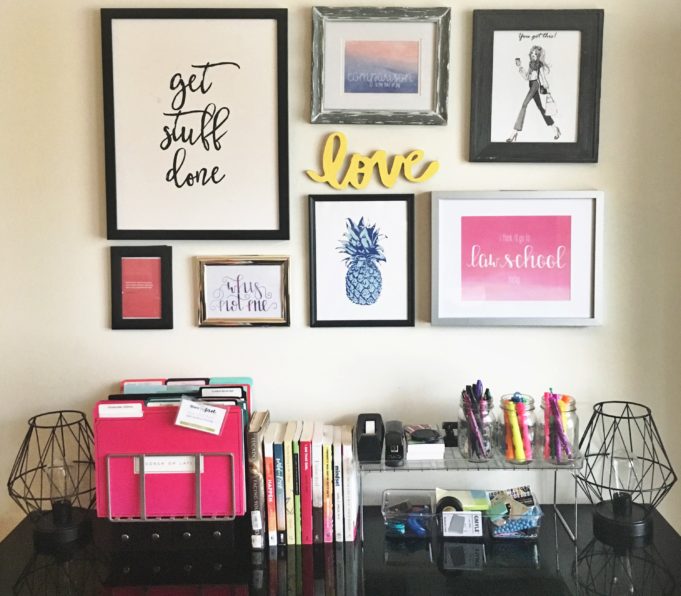 So, let's get to this reveal. Honestly, I am so happy to be writing this. I have worked at my desk for months now, racking my brain with how to change it but still keep it functional and appealing to the eye. So first: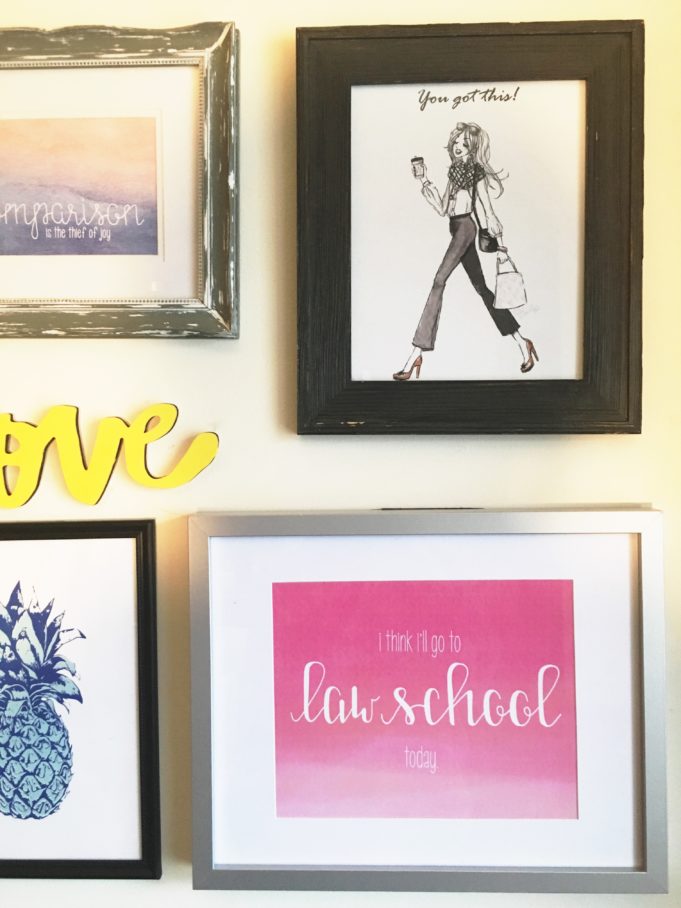 New prints – I am loving my new prints from Cricket Lane Studio & Deanna Kei. Personally, I love pattern mixing, playing with fonts and framing each item different. I pick up the best frames at A.C. Moore & Dollar Tree (yes, seriously). I have also learned to never pay more than $8 for a fame. Hear me out! If you check at the beginning of the week in either Micael's or A.C. Moore's weekly ads, I guarantee you will find some type of frame sale. Everything from half off to BOGO free to 40% off your entire order. So, WAIT. I know that's hard if you want to get something done very quickly, however if you wait, you are more than likely going find the same frame for a third of the price, compared to when you last saw it. Shop my prints here:
Get Stuff Done // Comparison is the thief of joy // You got this illustration //             Why not me // Pineapple // I think I'll go to law school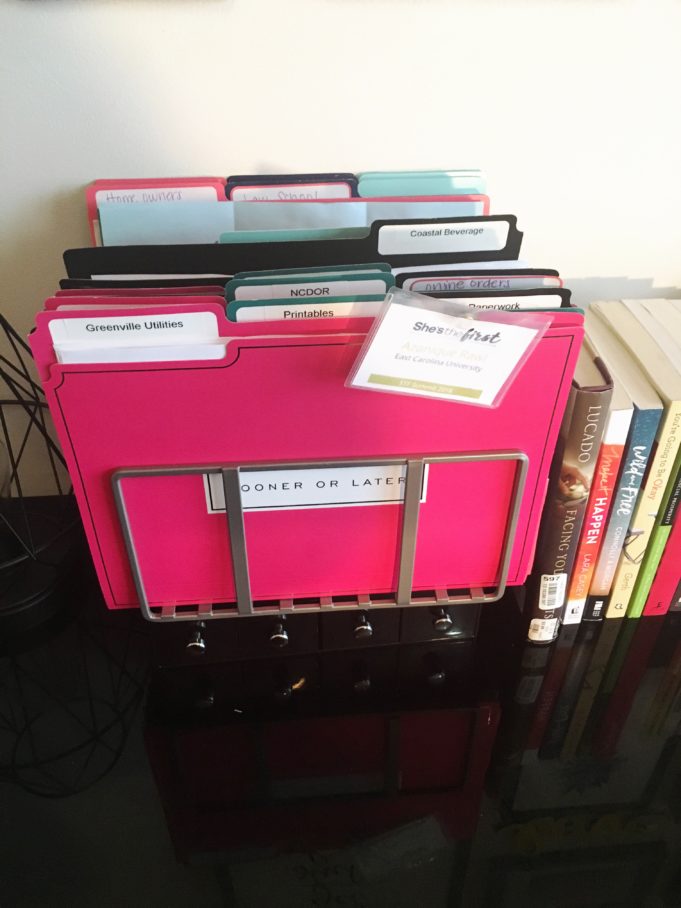 Second, organization. I am currently a full time student, working two jobs, volunteering about 15 hours a month, job hunting for post-graduation and now blogging. So, organization is key for me. I use file folders like these and these from T.J. Maxx. Instead of using a traditional file organizer (which can be pricey), I use a pot/pan top holder. They are usually 1/3 of the price and more sturdy than your standard file organization. I use clear trays like this to organization white out, post-it notes, clips and things of the sort.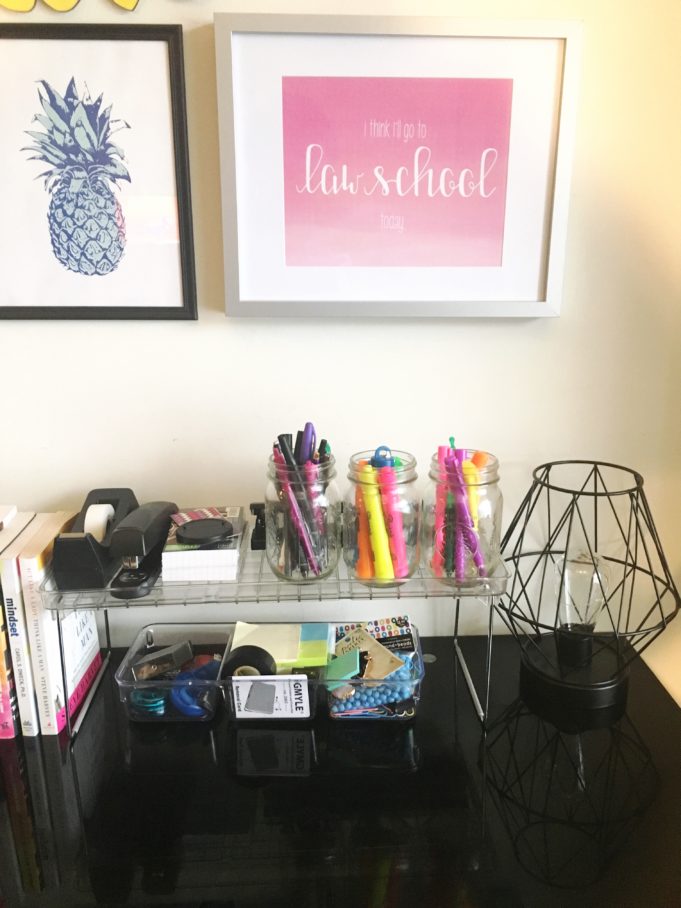 I house my pens, highlighters and markers in mason jars, to add some color to that side of my desk. Another hack I have learned is to shop discount makeup storage, for all the your small items such as push pins, paper clips, staples and erasers.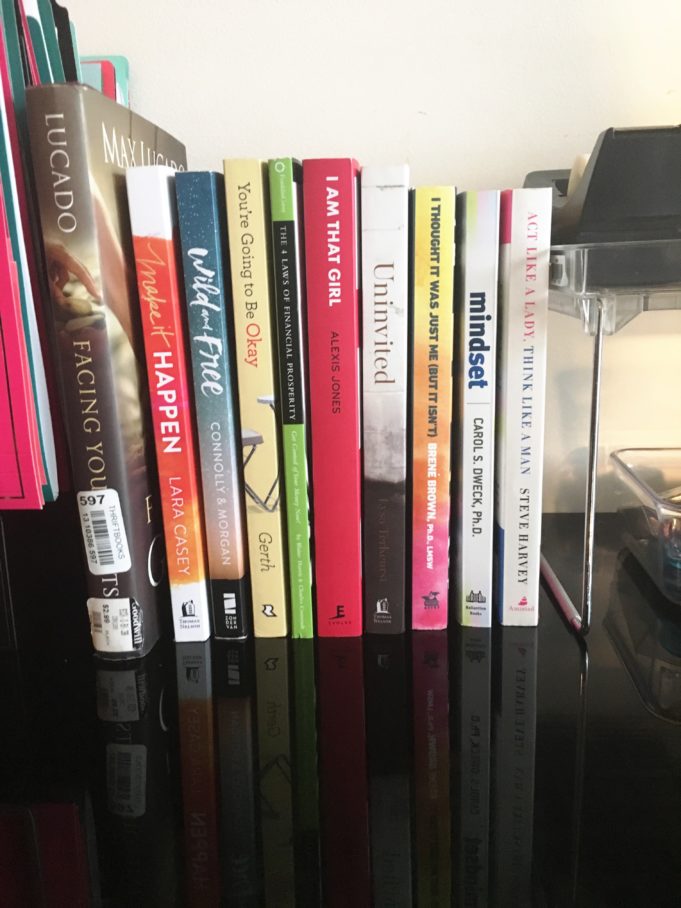 My books are all from my reading list, which you can find here. Part of my New Year's Resolutions was to read more, so by having the books right on my desk, I am reminded to pick one up and read a chapter or two when I have down time.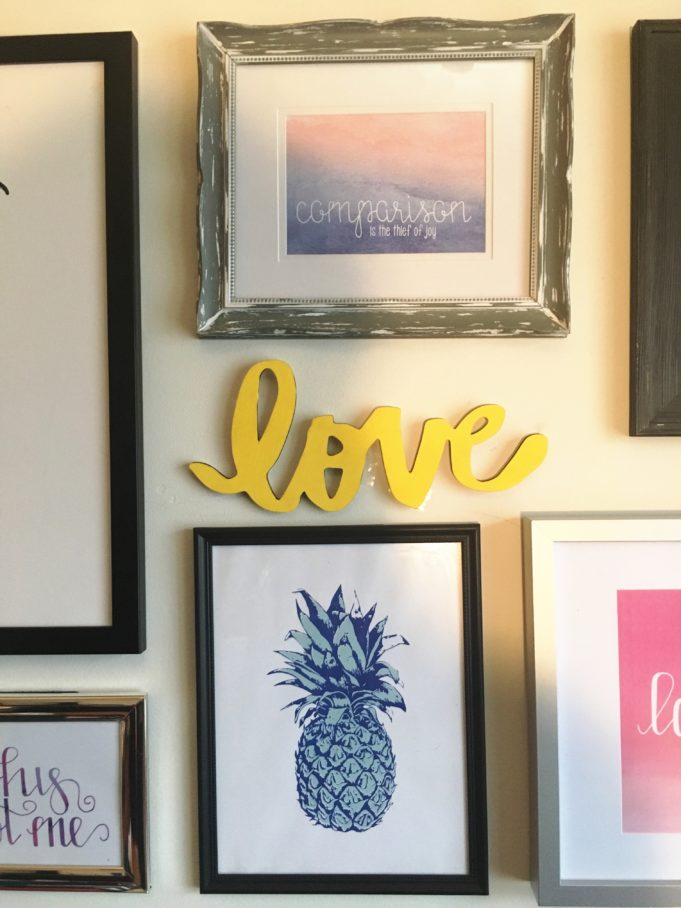 The lamps are from Kirklands and currently on clearance, so run to your nearest store. The desk was purchased off a yard sale site for $30, retailed at $150 (If you can't tell, I love deals)
Well, that's all for now <3 leave me a comment below & let me know what you think 🙂