Happy Monday, babes. Can you believe the weekend is already over? Neither can I! I spent my whole Saturday in Charlotte at a fun book event and spent the evening, falling in love with Ikea. Saturday was my first time visiting an Ikea, but I can promise you, it will not be my last. I didn't want to leave the store! Sunday, I spent the day catching up work, planning for the week, shooting for the next two weeks and organizing my home a little. This week is mid-terms for me, so I'm a little crazy in the brain. However, graduation is just 67 days away. I am still in denial that after 5 long years and several majors changes, that it's finally my time to graduate. So, I'm currently on the big girl job search, which if you are a recent grad, know what this struggle is like. Regardless, I am extremely excited for the future and to know that my life is going to change drastically in the next couple months.
So, back to this outfit. I had never heard of Agnes & Dora until about 1.5 months months ago. I was super excited to receive a couple pieces from Brianna, an A & D consultant. Not only are the clothes super cute, but they are seriously so comfortable. The quality is amazing and they colors are both and beautiful. You can also never go wrong with a dress that has pockets, duh. I'm styling the Curie dress with some strappy berry heels (similar) I snagged last week from Charlotte Ruse [P.S. – CR has all of their shoes for $20 and less right now – so RUN to your nearest store now] My colorful bracelets are from Lily & Laura. You can snag these earrings here, here or here.
Thank you Brianna from Agnes & Dora for sponsoring today's post.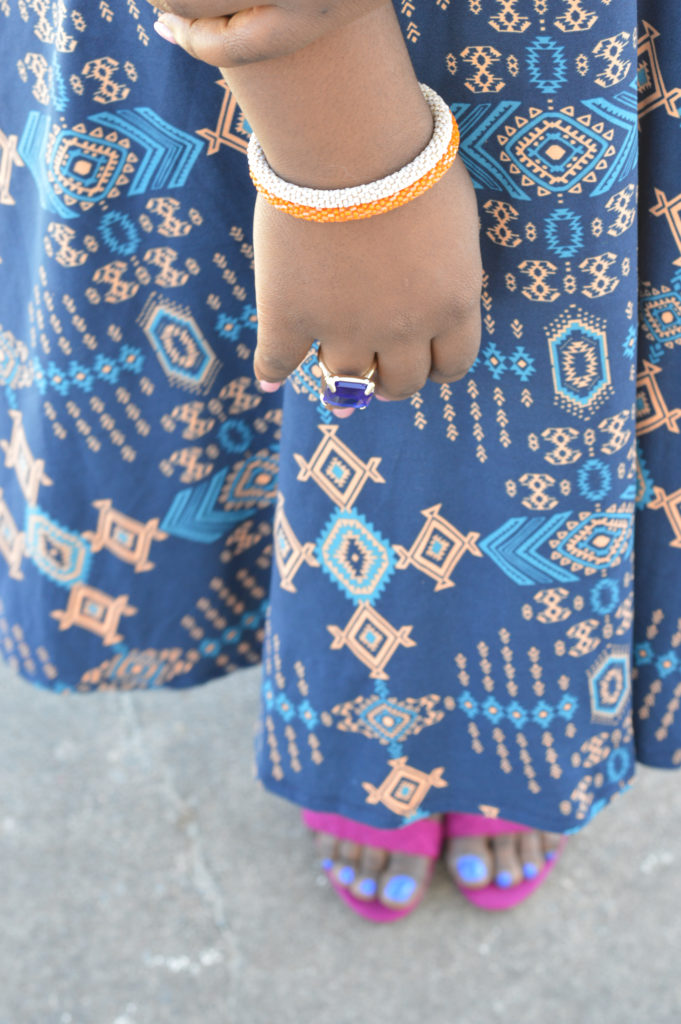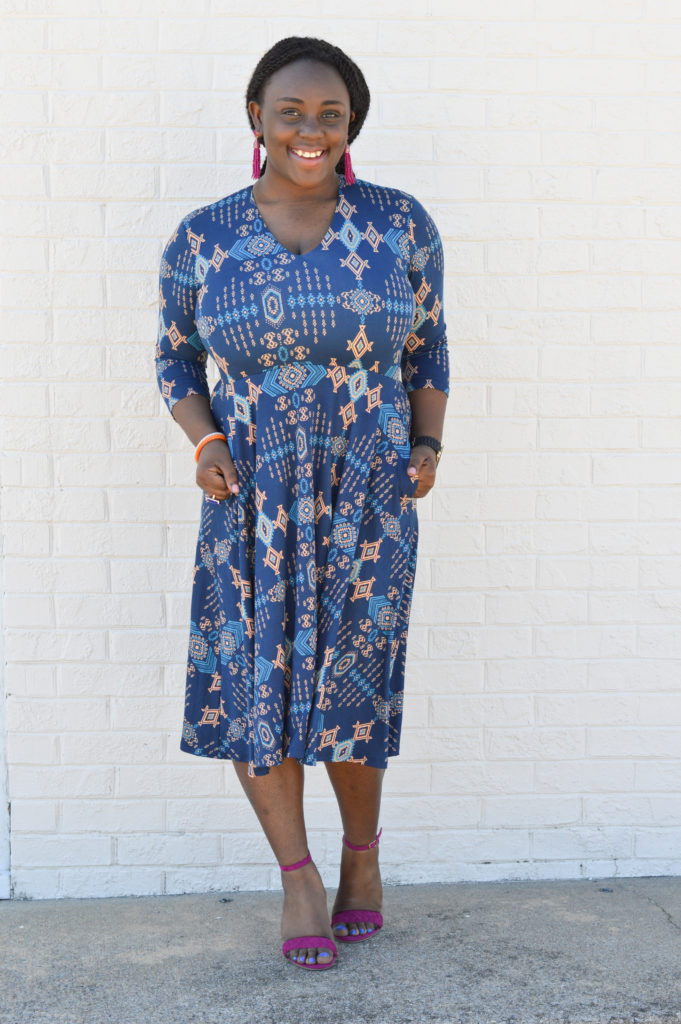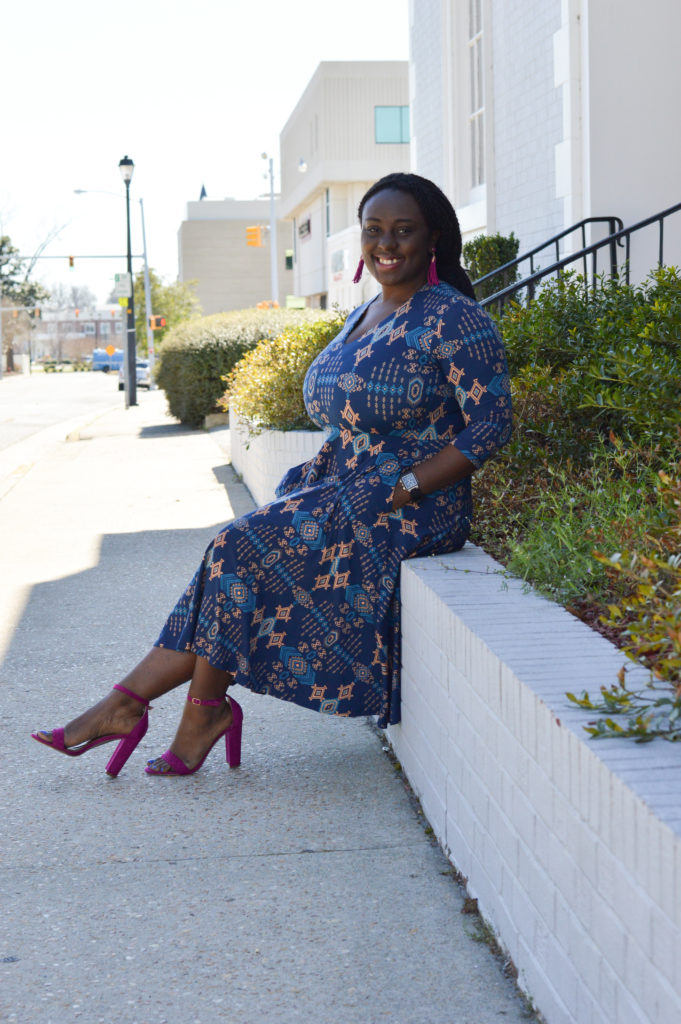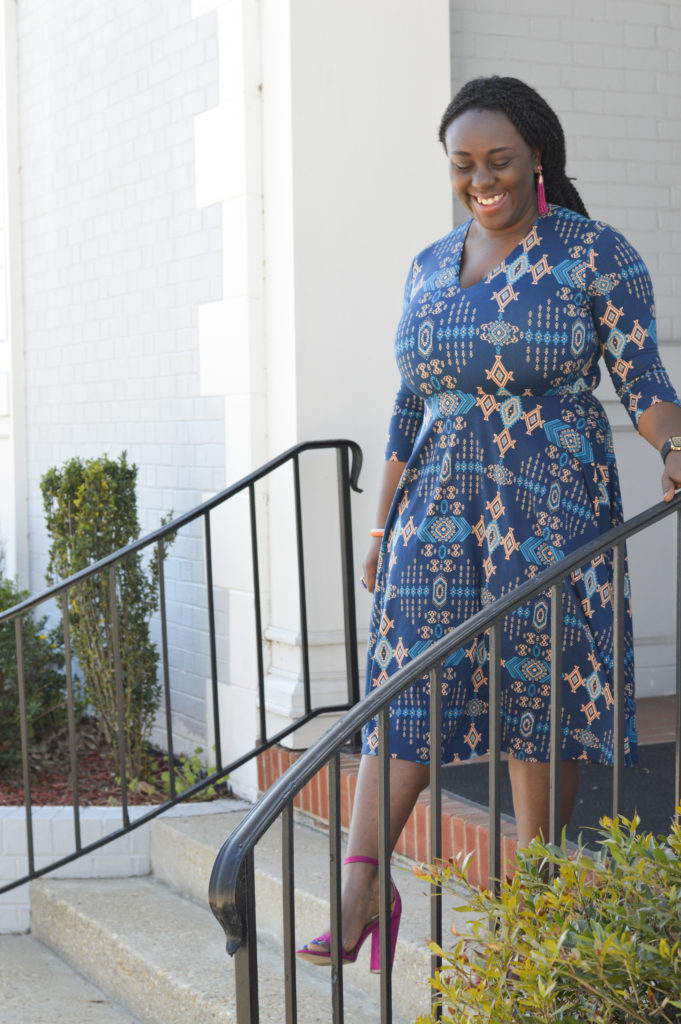 That's all for today, friends. Leave me a comment & let me know if you like this pop of color I added. A little out of my comfort zone, but perfect for spring. Have a great day babes <3
-xoxo, Azanique