This post was sponsored by an ongoing collaboration with PinkBlush. All opinions are my own.
Dress: Long sleeve, Similar , Plus Size // Scarf (B2G1 Free) // Booties // Hat | Hat // Necklace
Happy Friday, friends! I hope everyone has had a lovely week. Just the other day I was looking at my calendar planning meetings and realized that we are now a little more than halfway through November and that Thanksgiving is next week. I seriously thought my eyes were deceiving me – like what. As much as I love the holidays and fall months, I am totally unprepared for this season. This year I am finally going to get a tree and haven't even began thinking about decorations, presents or where I am even going to place it in my house. Bottom line – I'm on the hot mess express right now. In the next few weeks, I'll be posting giftguides, black Friday sales and other specials/flash sales that are happening leading up to Christmas. I have so many gift guide ideas but if y'all have anything you definitely want to see including certain price ranges, stores or themes, just drop me a comment or email here: hello@lotsofsass.com.
I am so excited to be sharing the "it" dress this season. I'm sure y'all have seen this bodycon dress all over social media by now in different colors and sleeve lengths. As much as I love to travel on my own fashion path, I wanted to try out this trend for my petite and thick girls. For reference, I'm 5'1 and wear an average size of a 8 or 10. As I scrolled through Instagram, the only girls I saw sporting this body con dress were either very thin, very tall or both, which I don't think gives other girls who don't fit into that criteria the chance see how the dress would work for them. I opted to size up for a looser fit because honestly y'all, I did not want this dress hugging on my belly rolls. Also, I don't wear very tight clothing in my day to day life and I wanted my readers to be able to see their options if they don't feel comfortable or don't choose to wear very tight clothing. So first, I snagged this green short sleeve body con dress from PinkBlush, which y'all know is one of my favorite online retailers. Majority of their clothing items come in womens, womens plus, maternity and maternity plus sizes – AKA more options and more inclusive of women of every size.
BTW, If y'all in the market for blanket scarves, I get mine from Etsy! They are currently buy 2 get 1 free plus the more you buy, the more you get free. These make the perfect stocking stuffers so even if you don't need three right now, grabbing one for yourself and two for others as gifts is a great way to get ahead on shopping and a way to not break the bank. So, let me tell y'all about how comfortable these booties are. I have worn them for shopping trips, full days of travel and at a fashion show and my feet never hurt through any of that. I snagged them last year and just recently realized that they are dupes for a Lucky brand pair that are practical identical, but these are half the price. My floppy hat is from an Express Outlet about two years ago but here are two similar options: here and here. Y'all, wearing this hat makes me feel like my life is put together, even though it is the furthest thing from right now. Lastly, my necklace was handmade by Cynthia from Cynthia 01 Designs as a special present for me. There are so many great ways to style this dress and I hope y'all see how anyone of any shape and size can make this dress work for them. Okay y'all, that's all that I have for today. Tomorrow, I will have a gift guide up on the blog. Make sure you stop by to check it out. -xo, Azanique <3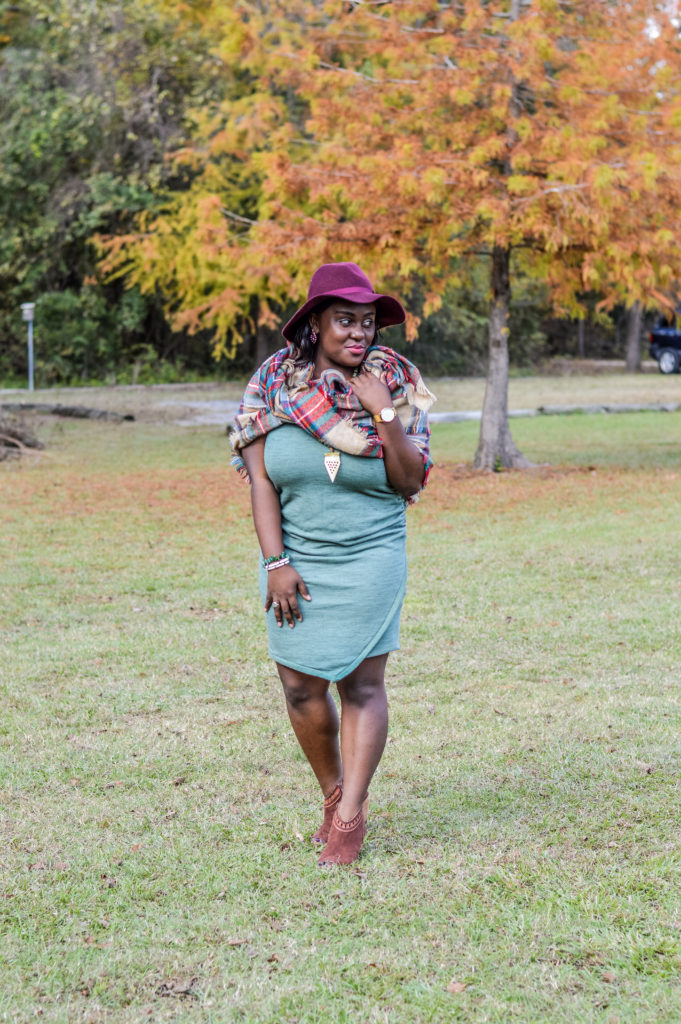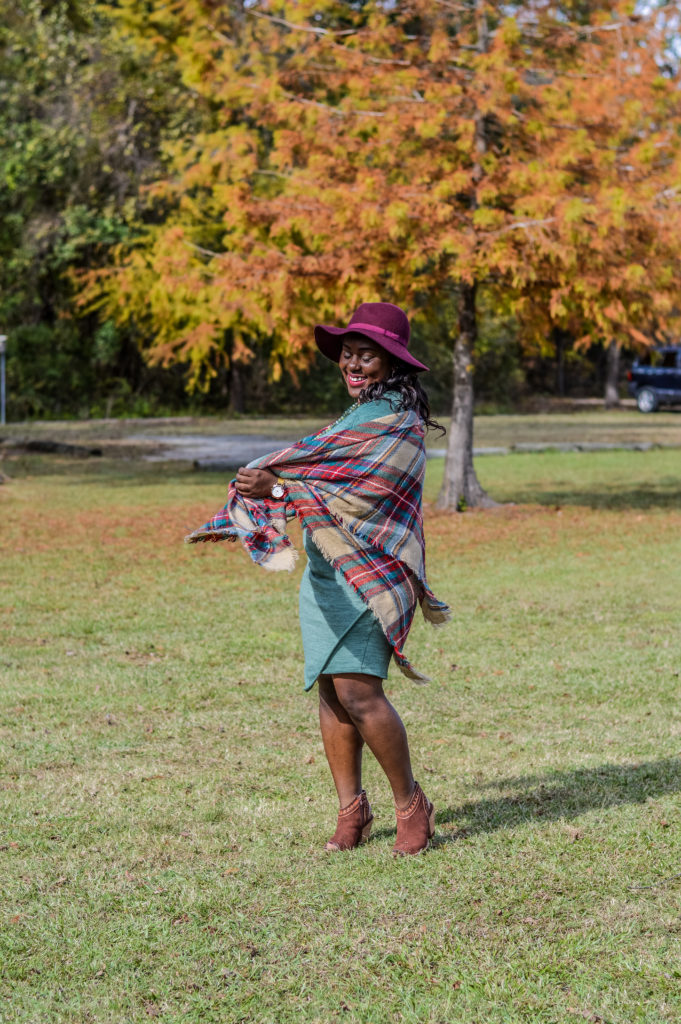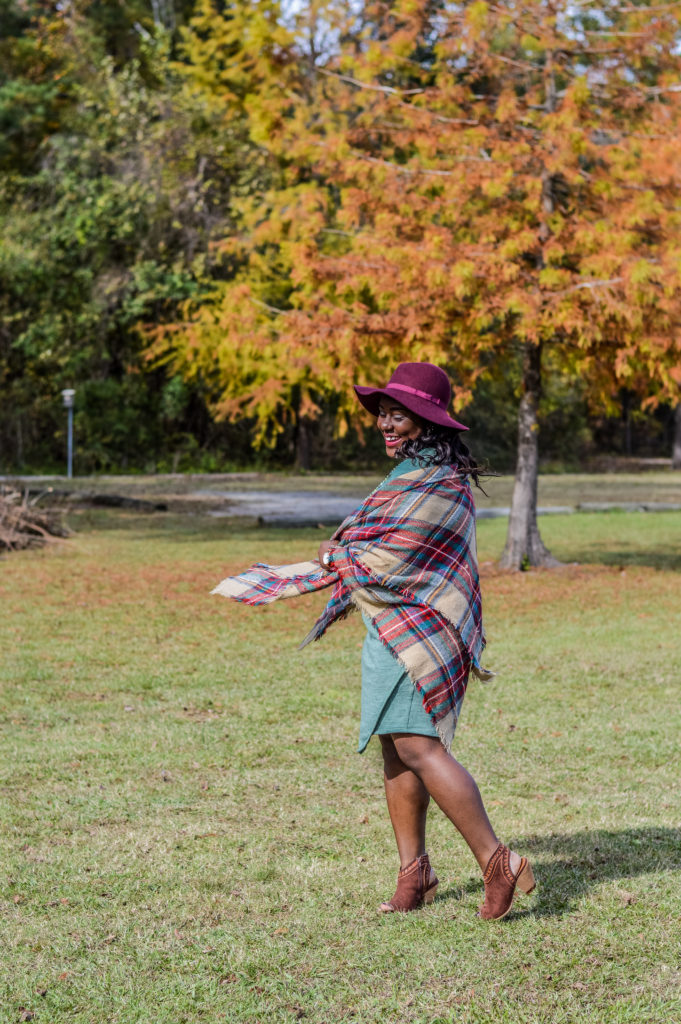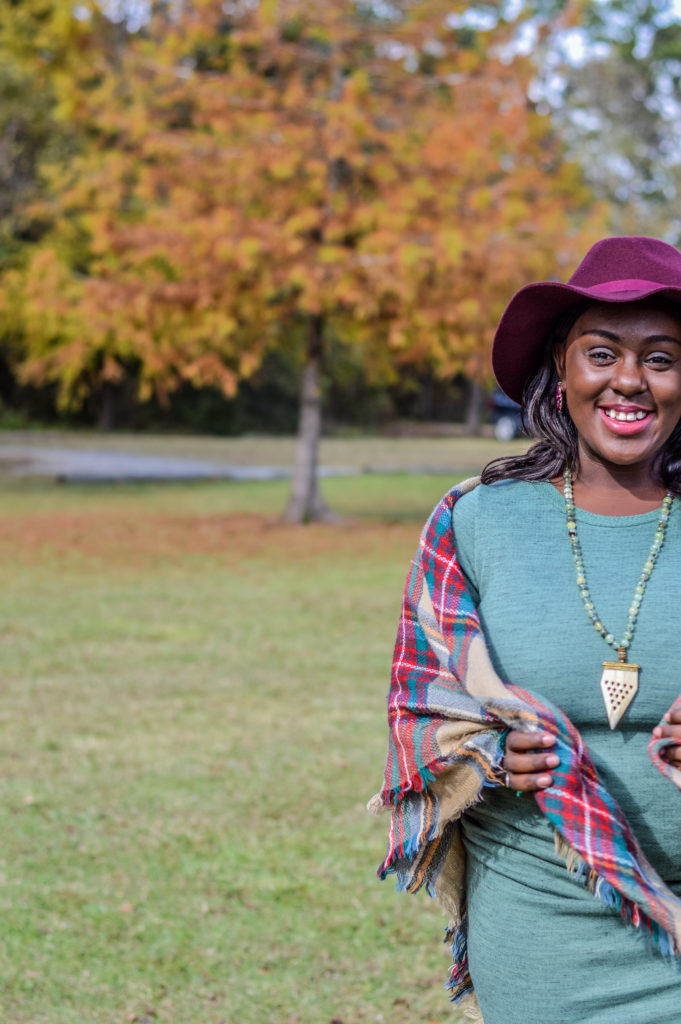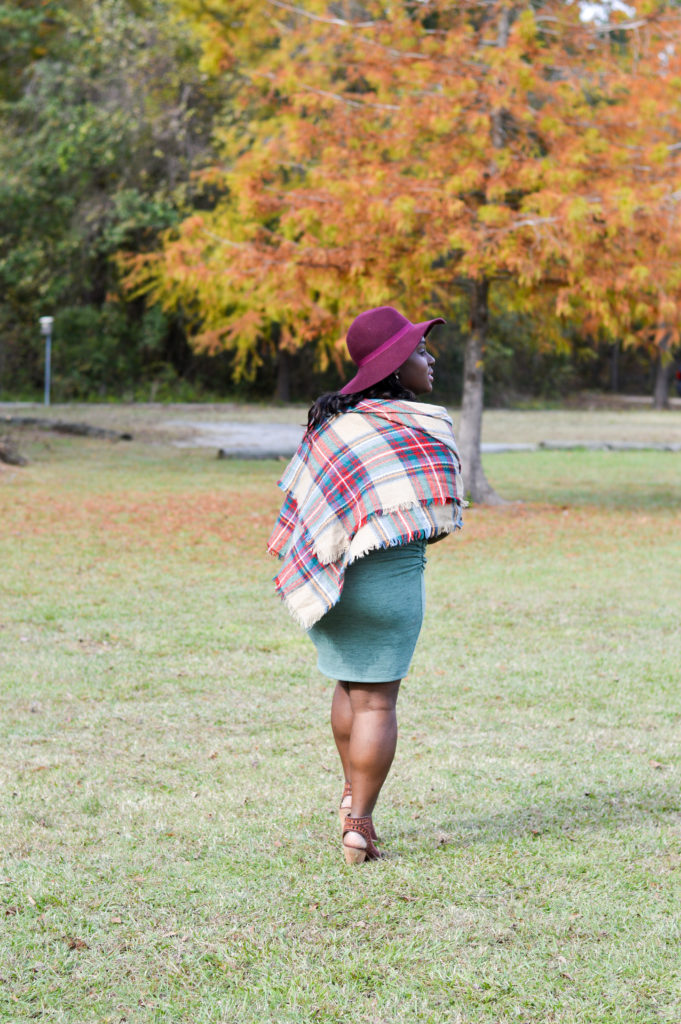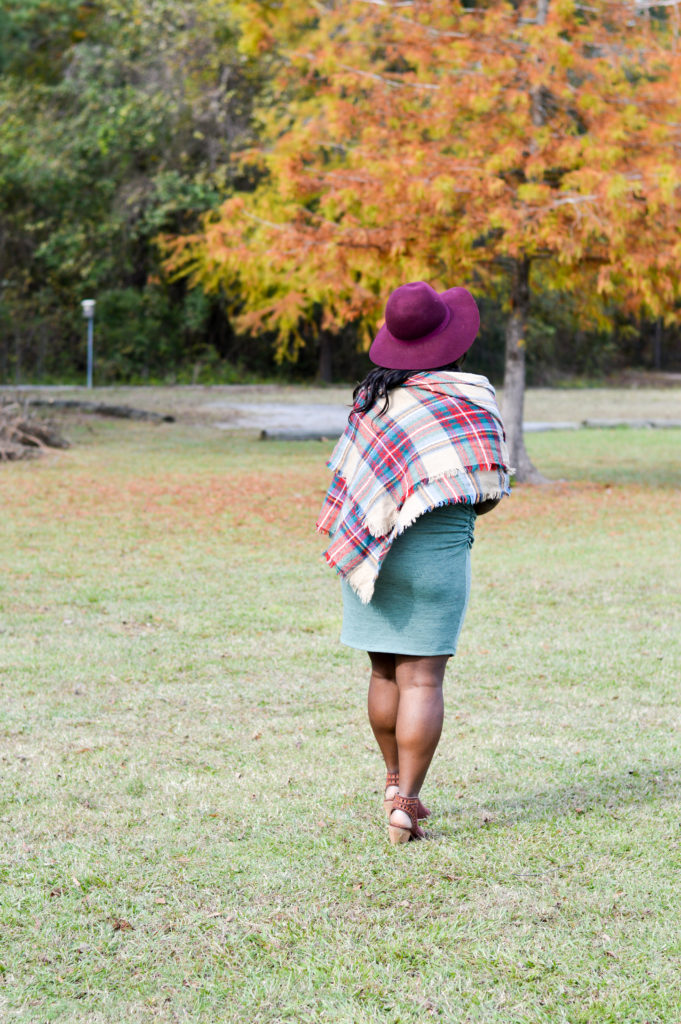 SaveSave